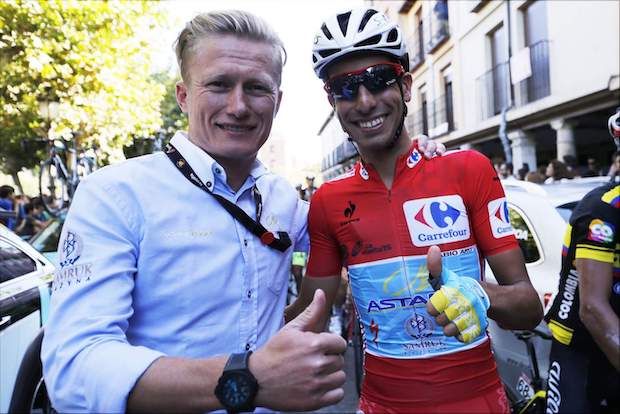 Alexander Vinokourov couldn't hide his disappointment that Fabio Aru decided to leave Astana for UAE Team Emirates.
Astana boss says that he will take legal action to pursue damages from the Italian rider.
"We are going to demand some compensation from him for the damage caused because we were left without a top rider. We are grateful for him having spent so many years in our team so it's unpleasant but he chose this way", said Vinokourov.
"It will now be up to the lawyers; he left us no choice. He should have said right after the Tour de France in order to reach an amicable agreement,".
"We could have used the budget to sign another rider such as Uran. There was still time after the Tour de France but knowing just two weeks ago meant it was impossible to sign anybody, all the riders are tied up. Therefore the lawyers will decide things."