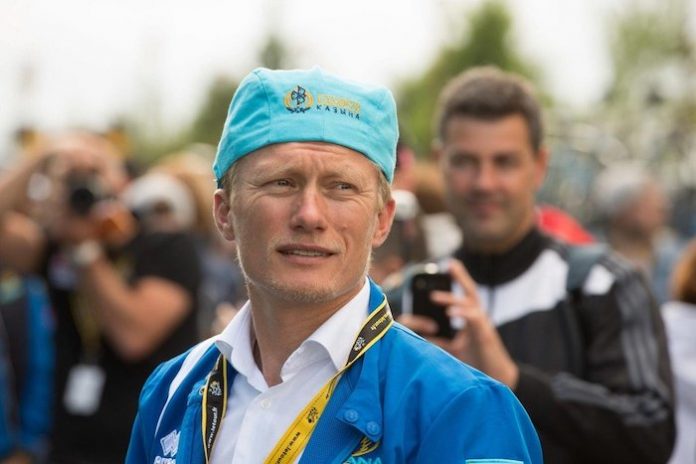 Alexandre Vinokourov is no longer a member of the board and leadership of Astana-Premier Tech, according to l'Équipe.
The Kazakh, who was for years the team boss, has been fired by the WorldTour team due to personal reasons says the team, but Vinokourov contradicts that.
According to the French newspaper, the team was informed by email at midnight that Vinokourov has been fired with immediate effect. The 2012 Olympic champion has seen his role change since Premier Tech's arrival.
There were reportedly internal tensions for several months. Sports directors Alexandre Shefer and Dimitri Sedun, who belong to the permanent core around Vino, have been fired, among others. The two have since found shelter at Gazprom-Rusvelo, but in the meantime Vinokourov himself has now also been evicted. And that two days before the start of the Tour de France.
Vinokourov denies there are any personal reasons for leaving Astana-Premier Tech. He refutes that and has urged his lawyers to take steps. They say the dismissal is unfounded.
In the meantime, Giuseppe Martinelli has been appointed by the WorldTour team as ultimately responsible for sports results. In this he is supported by Steve Bauer.