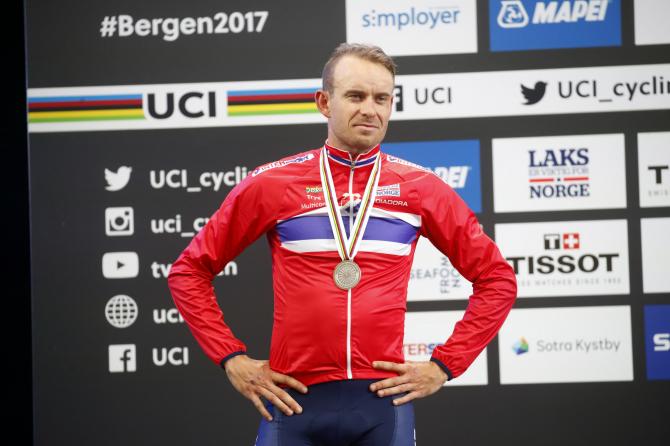 Alexander Kristoff put up a tremendous fight in his attempt to claim the rainbow jersey at the 2017 World Championship, but fell short by only a few centimeters to end up in the silver position.
"We had two leaders today with me and Boasson Hagen," he said. "And the rest of the team was there to support us and get us in a good position, and I think they did a good job, they were in the front of the pack all the time.
"We both had a lot of opportunities to get the best result, and in the end I was there so we can be happy with that. Unfortunately I was just not fast enough to keep him (Sagan) behind me, but it was close.
"I did my maximum, and must be happy with the result. For sure I am disappointed, but when you see who it is, you know it's not easy to beat him. He's won a lot of big races and races like this one, so I don't really know how I could have done anything more today.
"I did a good sprint as well I think, I was not going slower at the end, but unfortunately he was just a little more fresh and faster at the end."
"For sure it was a great atmosphere," Kristoff said. "You expect a lot of people – you've probably already seen a lot of Norwegians at the Tour de France – when it's on home soil. I think the whole city and a lot of people from all around the country came here to celebrate and cheer for us, and I think for me at least the race went really fast. We can be very thankful for the cheering and the support. I really enjoyed seeing all the people cheering for us and sometimes it was really hard to hear the radio."