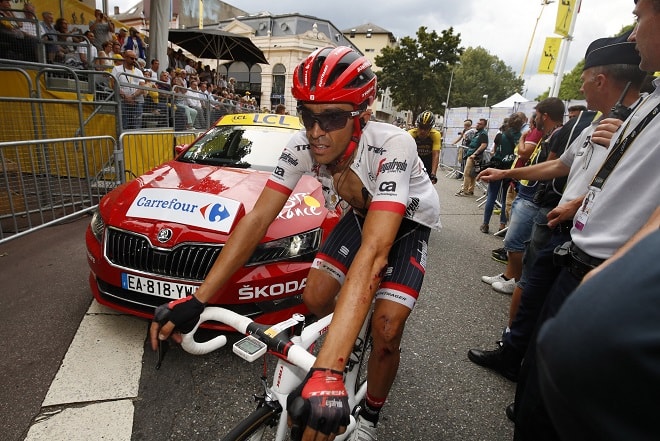 The 2017 Tour de France did not go his way, but Alberto Contador never once did he wave the white towel. 
The Spanish rider ended a Tour he would probably rather forget with a good ride in the time trial, where he finished in sixth position, only 21 seconds slower than Maciej Bodnar.
"I can only thank the public for the huge support they gave me because obviously, I did not obtain what I hoped for, nor what I worked for so hard for. So I take their support and the affection they showed me as an honor and a privilege," Contador said.
"The most important thing for me was to finish, either way. My team has been working for me so hard; I owed them to finish this Tour even though the crashes were tough and it took me some time to recover from them. But here we are now, and I am happy to be able to finish this Tour with them."
"My participation in La Vuelta a España is still uncertain because the team already had a plan from the start of the season, and we still have races like the Tour of Colorado ahead of us. There is nothing concrete but I can say that I won't start at the European Championships," the rider affirmed.
"In the team there are various interests. We also have good sprinters so the compatibility isn't always perfect," he said. "If I go to the Vuelta, I'd want to go to try and win it."