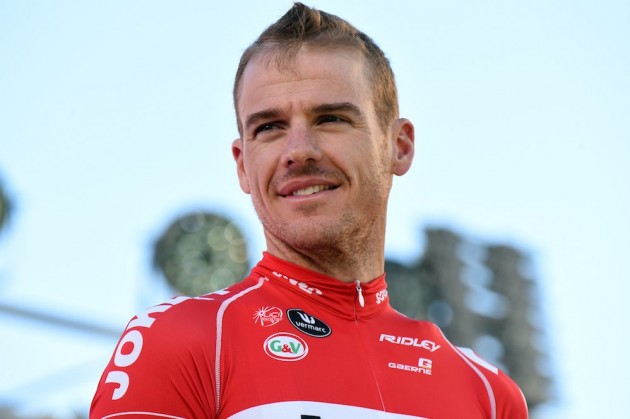 Adam Hansen's record of consecutive Grand Tours completed is set to come to an end as the Australian rider has not been included on the Lotto-Soudal line-up for the Vuelta a Espana.
"Unfortunately, I have not been selected for this year's Vuelta," Hansen told RIDE. "It's not the way I wanted it to end, but this it the team's choice, and it's not in my control. I have to respect what they say."
A saddle sore that emerged during the final week of the Tour de France is thought to be a contributing factor to the team's decision, though Hansen indicated that the problem was behind him.
The Australian rider has completed an incredible 18 consecutive Grand Tours. His run goes all the way back to the 2011 Vuelta and since then, he has taken stage wins in both the Giro d'Italia in 2013 and the Vuelta in 2014.
"With sporting goals in mind, too, the staff decided not to select him," Lotto Soudal team manager Marc Sargeant said. "It's true that Adam set a fantastic record, but we knew that it would come to an end sooner or later."