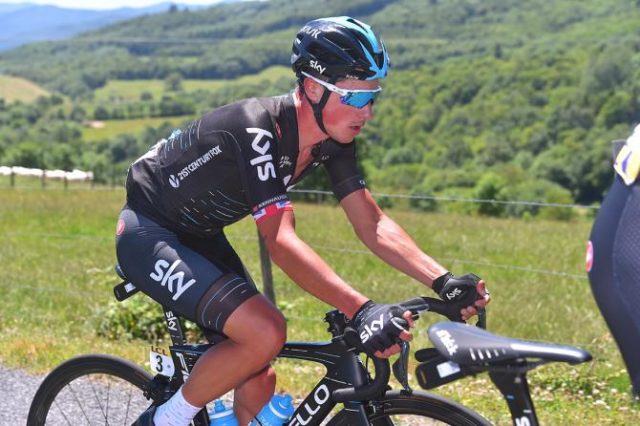 Daniel Oss and Peter Kennaugh are the first new names joining Bora – hansgrohe for 2018.
The 30-year old Oss left BMC to join his former teammates Peter Sagan (Liquigas and Liquigas-Cannondale) and Marcus Burghardt (BMC) again.
"I am happy to join again my former teammates Peter and Marcus. There is also another friend and rider from Trentino in the team, Cesare Benedetti, so I am sure we will have lots of fun. BORA – hansgrohe has ambitious goals in our sport and I looked for a new challenge after 5 years at BMC. The whole team around Ralph Denk is developing very fast, that's a fascinating journey, and I am happy to be part of that journey now.", said Daniel Oss.
After 7 years as a helper at Team Sky, Peter Kennaugh (28) will take on a new role in the team from Ralph Denk. Both signed two-year agreements with Bora – hansgrohe.
"I am very excited to sign for BORA – hansgrohe. It is a great opportunity for me to begin a new chapter in my career with a team of huge potential. Finally, I would like to express my gratitude to all the riders and staff that I have worked with during my time at Team Sky.", said Peter Kennaugh.
"Oss was always on our list. He is a very reliable rider, performing over the whole season. Besides that, he is used to work for big leaders, and in our team, he will play a key role on the side of Peter Sagan in the spring Classics. Peter Kennaugh did an excellent job in the past for Sky, he was several times part of the team winning the Tour. However, we think he has still potentials to improve as a rider. Being a strong climber, who is also fast in the flat, he should be able to win some stage races, and we want to support his development into this direction. Peter will be one of our leaders for one-week tours next year.", said Ralph Denk, Bora-hansgrohe manager.