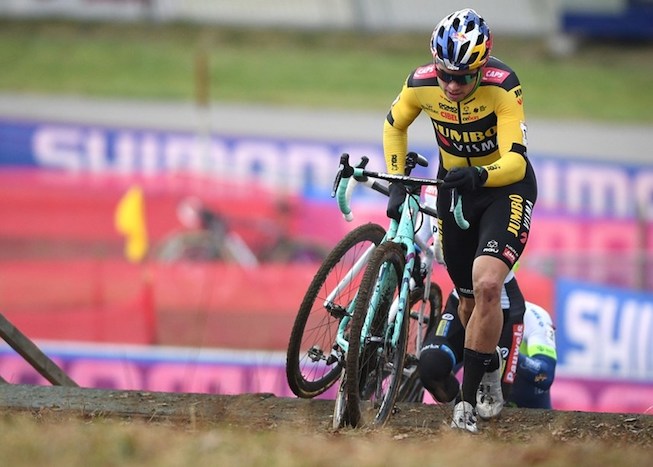 Wout van Aert made his comeback to cyclocross in Kortrijk on Saturday and finished a solid third in Kortrijk and Tabor races.
"I had made the decision to keep a low profile in the first half to be able to make a difference in the final," Van Aert said afterward. "That was a good choice, although I quickly noticed the difference between just following and making the pace. I had to pay for my efforts in the last lap. "
Mathieu van der Poel won immediately when he returned last year. "I can imagine that Mathieu needs a little less adjustment than I do in terms of feeling and technique. But above all: I don't know how he went about it in the preparation. I could have focused on cross training in recent weeks, but then the danger is that my base is not big enough for what comes later. Then I would be behind for a long time. No, Kortrijk will be a shock."
Van Aert is currently negotiating a new contract with Jumbo-Visma. "There are good intentions on both sides. I still have a contract for a year, but I like that we are already talking. I may have enforced that myself with my performance, but I do appreciate the team." If it is up to the rider, the negotiations will be concluded soon. "I have no reason to wait long."
"If my contract is broken, it also benefits me. We are talking about a new contract for several years. That way I can pursue whatever goals I have. So rather 'asap' (as soon as possible) than postpone," said Van Aert.