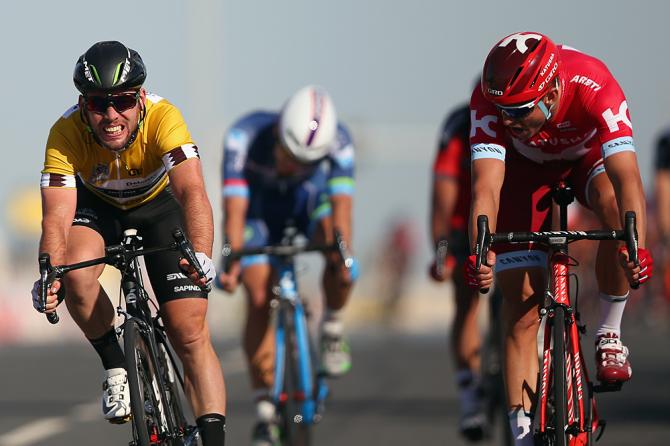 The Union Cycliste International has issued a press release announcing the cancellation of the Tour of Qatar and the Ladies Tour of Qatar. 
"The Union Cycliste Internationale (UCI) has today received notice of the cancellation of both the Tour of Qatar and Ladies Tour of Qatar. It is understood the decision follows difficulty attracting sponsor financial support," the federation writes.
The Tour of Qatar was set to enter the World Tour this year but that ultimately won't happen.
Run since 2002 by Tour de France organisers Amaury Sport Organisation (ASO), the Tour of Qatar found a niche for itself as a flat stage race which provided riders with good preparation for the classics.
Tom Boonen recorded the most overall wins, emerging victorious on four occasions, while Mark Cavendish won his second title in what would prove to be the final edition earlier this year.
The Ladies Tour of Qatar was inaugurated in 2009 with Kirsten Wild taking home the title ahead of Giorgia Bronzini.