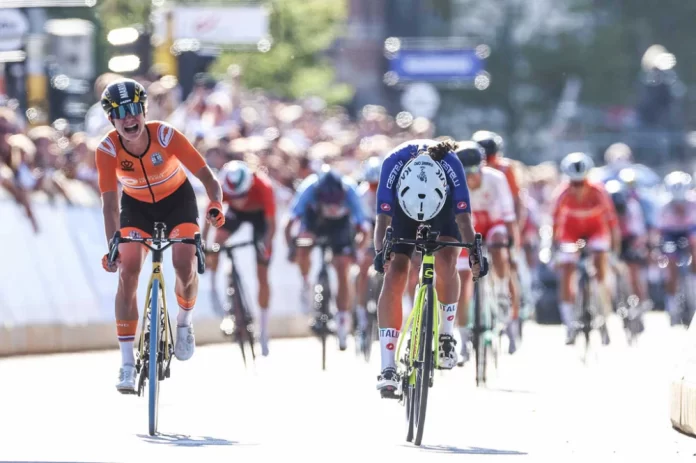 Who will succeed Elisa Balsamo as world champion in Wollongong? The Women World Championship Road Race 2022 is not short of contenders, starting with the current rainbow jersey holder herself.

The Road Race

A 164.3 km parcours that includes the same coastal passage and Mount Keira climb as the men. The only difference will be 6 loops circuit around Wollongong city instead of the 12 planned for the men's race.
Mount Keira

Situated after 35km of racing, mount Keira is the biggest ascent of the day, with 7.9km at 5.2%. Unlike for the men road race where it will be bit too far for some 'écrémages', there will be some action.
With around 120km to go from the peak, the nature of women cycling means that there will be quite a rush to the foot, high pace set along the body and possibly some attacks at the top.
Wollongong City Circuit

Next up, come 6 laps of the Wollongong loop. Each lap includes the climb of Mount Ousley and Mount Peasant. With 2.6km of climbing, things will go wilder with each round!
The ladies will start the 600m climb of Mount Ousley with a gradient of 7%. With some already in trouble by then, the  remaining girls will descent towards the ascent of Mount Peasant.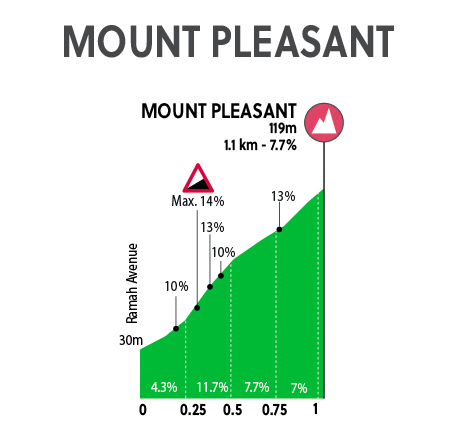 The star of the day, is a two levels climb. The first kilometer contains some very serious percentages. After being allowed 300m of descent to catch some breath, the peloton will climb up a final 100m at 10%.
With this climb being gone over 6 times and each time faster, legs will be burnt, breath lost and soul asking for mercy. The ones remaining together at the last are expected to be fighting each other less than 10km later.
The Contenders
Team Italia: The defending champion, Elisa Balsamo will be relishing her chances in a sprint. However the 2000+ m of elevation does not play into her favour. Yet, she is still had a very strong team around her to control things. In the event, that Balsamo cannot follow the pace, the Squadra has plenty of options to ponder on. Marta Bastianelli, Silvia Persico and Elisa Longo-Borghini represents 3 serious chances for keeping the rainbow jersey in the team. All 3 enjoy the climbs, are expected to stay in the front group and pack a sprint that they could dominate a small group. Former Italian champion, Elisa Longo-Borghini will in addition to, try something from far out and try to go solo.
Team Netherlands:
The dutch team presents itself, as usual  with a very scary looking team. All members of the team could seriously end up with the rainbow jersey. The fastest woman on the planet, Lorena Wiebes is realistically not here with so much climbing. Demi Vollering is more  than capable of following any moves once the climbing starts. Gorilla Mode Annemiek Van Vleuten's state and participation is still subject to confirmation following her crash in the mixed relay and if she makes it, a 50% capable AVV should not be discarded. G.O.A.T Marianne Vos is arguably the favourite for this race. She is capable of holding on short climbs and will find no match in the sprints. Ellen Van Dijk, Shirin Van Anrooij, Reijanne Markus and Flortje Mackaij form a impressive fortress to carry their leaders. Nevertheless solo attempt by each of them can be expected particularly in the case of Van Anrooij who both has her eyes on that U23 title.
Team Australia
What a fitting ending to those so talk Wollongong Championship will it be if an Aussie girl takes the title home. Alexandra Manly provides the perfect pedigree in terms of climbing, puncheur and sprinting abilities. It is most likely though that the Australian will be mainly be working for Grace Brown after her impressive silver medal in the ITT., suggesting a rather good form. Brodie Chapman, Amanda Spratt and Georgia Baker, if given the chance will also be trying their chances in solo moves.
Team Germany
They have a better chance of taking the U23 title with Franziska Koch but beware of Lianne Lippert. the german stunning form this season has been overshadowed by Lorena Wiebes performances in the team. The German is however a very agressive riders who like to take things in her hand. She will very likely try to force a move with the best climbers at some point and then rely on her rather good sprints to take the gold.
Team Denmark
Nobody will mind a win from Cecilie Uttrup Ludwig just for the sake of a post race interview. She will definitely be playing for a win but the flat finish is opposite to an uphill or punchy one that she would love to show her prowess of a dead fish. Should she also be in the final big group, Emma Norsgaard is one to watch. Her chances are very downplayed though following a season where she has been regularly beaten by the like of Vos and Balsamo.
Team USA
The 2 most prominent card to be played are Kristen Faulkner and Veronica Ewers. The first name is the protected leader who will be brought to the final of the race. From then, an attempts to go solo should be expected. Should it fails, she can still win the sprint. Veronica Ewers is the type of rider that like to go solo. She however is aware of the field she is facing and might actually aim to hold on to the big girls and try something in the last kilometers.
Team Great Britain
With Lizzie Deignan on maternity leave, the GB team has surprised everyone by bringing a team more inclined towards the U23 title. Indeed Elynor Backstedt, Pfeiifer Georgi, Anna Shackley and Alice Towers are all candidate for the smaller race within the race. Only Anna Henderson represent a serious contender to the Elite title.
Team France
Heart were broken and hope shattered when the news about Audrey Cordon-Ragot's non participation following a serious medical condtion was announced. Indeed the so love and sympathetic rider from Brittany was in such a hot form that she would have been a serious contender to the title. That being said, the France team does not lack alternatives. First among them is Juliette Labous, a riders who will definitely be part of the finish with a top 10 guarantee. Gladys Verhulst is the new star sprinter and can surprise following her 9th place at the Europena championship. Marie Le Net, Evita Muzic and Aude Biannic are all similar riders that likes to go long. This is fact known by the whole peloton and their attemps will be cut short by the Italians or the Dutch.
Team Canada: 
They don't have a straight through leader but they certainly have the right the dream about the rainbow jersey. Olivia Baril's most prominent result this season has been in Eibar. She certainly can repeat her feat by going long. Leah Kirchmann and Simone Boilard are very capable rider themselves but they will be on duty in bringing Alyson Jackson to a sprint.
Other Contenders:
Anna Kiesenhofer: Can she do it again? she certainly can. one year after her olympic exploit, the Austrian nearly did it again in stage 3 of the Vuelta where she was caught with less than 2 km to go. For a rider that we hardly see on the pro roads, she has been absolutely impresssive in all her outings, most of them being top 10 in ITT's.
Lotte Kopecky: After a very loud start of the season by winning Strade Bianche and Flanders, she has come completely under the radar. She can nevertheless count on her whole team to work for her with the exception of Julie De Wilde whose perfromances this season has earned her the right to try her own thing.
Arlenis Sierra: After a ground breaking season start, the Cuban has been somehow underachieving. Her rather encouraging performance at the Vuelta suggest that she might be on the rise again. If she has the form to stay among the best in a reduced group, she certainly can bring it home, although she will have to do everything on her own.
Katarzyna Niewiadoma: In a season that she seems to cross to another level in terms of more aggressive riding, a world champion title will not be a steal. Having improved on all fronts from her climbing to the sprint, she is assured to be in the top 5.
Outsiders: Chrisitne Marjerus, Marlen Reusser and Urska Zigart
All 3 are very capable women that will never need to go long to have a chance.
Predictions:
★☆☆☆☆ ELISA BALSAMO
After an absolutely stunning season in the rainbow jersey in which she also won the Italian title, she looks even better than last year, when she won after a beauty of a lead out by Elisa Longo Borghini. Even though she is not the best of climbers, it will not be totally past her to get over the climbs of that day and be brought to defend her title.
★★☆☆☆ ANNEMIEK VAN VLEUTEN/ GRACE BROWN
Has it not been for the crash in the mixed relay, Annemiek Van Vleuten would have been on of the most firmed favorite. The triple grand tour winner will still have a chance even though she would start in a rather diminished state.
After an amazing start of the season ruined by a crash in the Tour, the Australian seems to be back to herself as proven by her second place last Sunday. Aggressive and fast, she can also ride solo. Even though she does have the armada of warriors like the Italians and the Dutch, she can still do the race on her own.
★★★☆☆ DEMI VOLLERING
She will probably start as the strongest rider on climbs. The position of the only long enough climb that would suit her is not appropriate for her to try long. She will however be dropped. Surprised yes. Dropped no.
★★★★☆ MARIANE VOS
The fastest of them all will be able to rely on her team to bring her to a sprint finish. She can most than resist attacks on short climbs as well as hold onto them. It will take a real champion to beat her.
★★★★★ ELISA LONGO-BORGHINI
The course suits the fierce Italian to the skin. An early long climb to get rid of the fastest girl. 2 consecutive short climbs that will be taken 6 times to use the legs of the remaining one. The Italian has lately shown that she has improved massively in sprint. The only negative is that all her chances lie in the event that current world champion Elisa Balsamo get dropped.
This preview has been written exclusively by A LeadOut for Cycling.today.
A very special thought and plenty of best wishes to Audrey Cordon-Ragot, who celebrates her birthday today.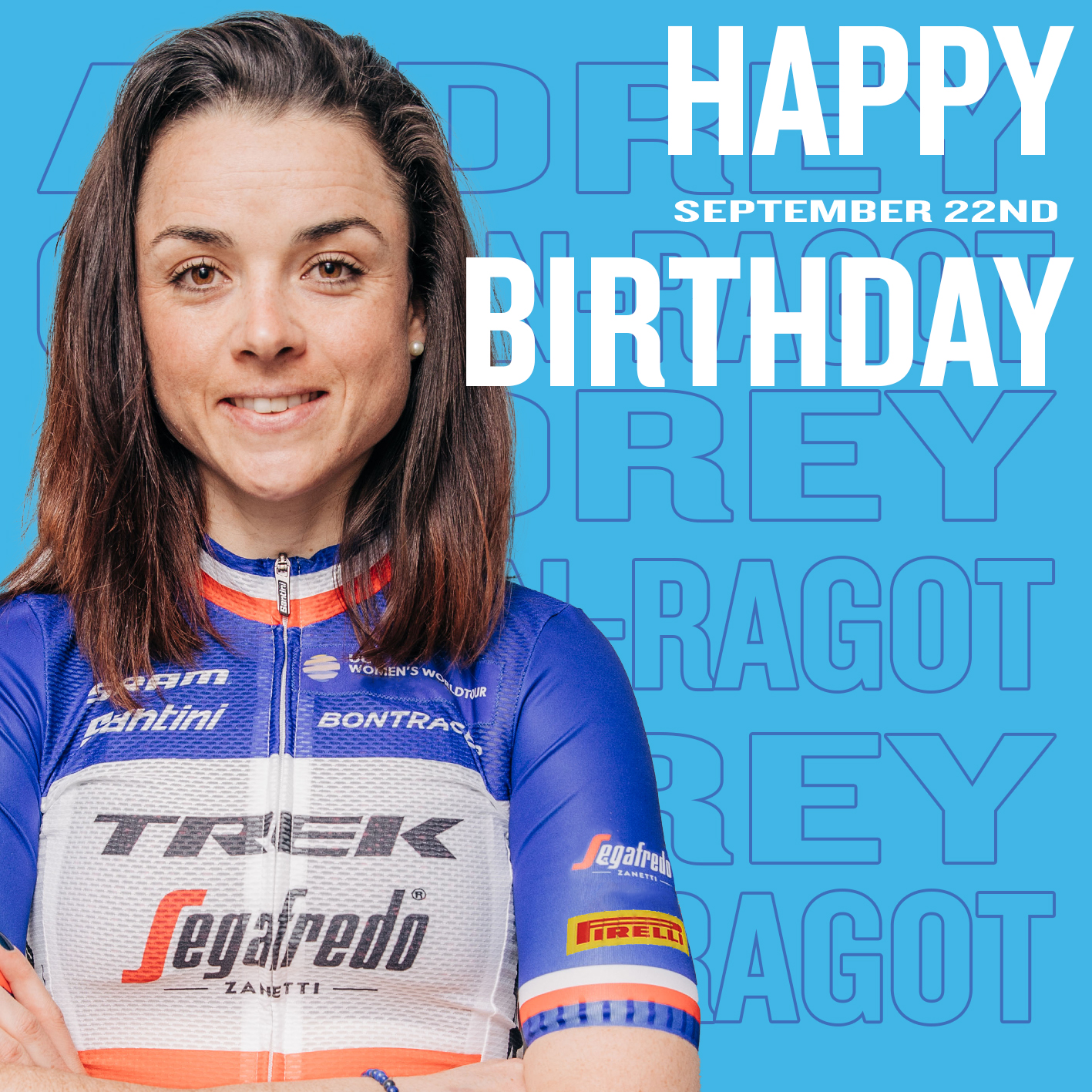 Wishing her all the best and a swift recovery.
Watch the race with us on Cycling.today or Cyclingstream.com on 24th September as from 00 05 CEST
If you have enjoy this post and wish to support a Leadout, pleade kindly donate on by Paypal At : https://www.paypal.com/paypalme/aleadout