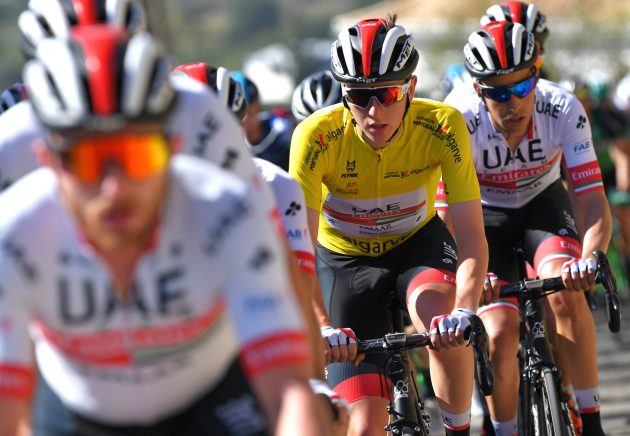 Cycling may be behind a vast number of other sports when it comes to viewership, but there are certain occasions when it booms in popularity. The Tour de France, for instance, is enjoyed by an estimated 3.5 billion people, making it one of the most watched sporting events on the planet.
Amazing cyclists like Tadej Pogačar are helping to propel cycling into the mainstream. Not only is the Slovenian one of the best ever to grace the sport, but he also makes use of social media to raise awareness about cycling and encourage more people to get into the sport.
One of the Best in the World
Even though he's only 23 years old, Pogačar has shot to worldwide notoriety thanks to his amazing performances in recent years. In both the 2020 and 2021 Tour de France events, he took home three different jerseys. He was also the youngest cyclist ever to win the UCI World Tour in 2019.
Pogačar has been ranked as world number one in the UCI road racing index for the last 60 weeks, and it's expected that he'll continue to clean up in upcoming events. Indeed, the Slovenian can always be found as the favorite in the outright cycling betting markets, with few others getting close to him. He's an early leader to win the Tour de France 2023 and can be backed at odds of +163, at the time of writing. With many years left at the top of his game, it's exciting to think what feats Pogačar can go on to achieve.
Cyclists Living in the Social Media Age
There are various reasons to believe that cycling could become a more popular global sport in the future. One massive factor is that more people are interested in exercise than ever before, with cycling playing a huge part in that. Recent studies have shown that 81 percent of millennials exercise or are considering it, and the fitness industry is projected to be worth $59 billion by 2027.
Cyclists like Pogačar are doing a great deal to promote health and wellbeing to the masses. They are living in the social media age, which has become intertwined with the fitness industry. Through platforms like Instagram and Facebook, these stars can connect with people and influence them to follow in their footsteps.
Pogacar Could be Superhuman
It would be difficult for most aspiring cyclists to reach the stage that Pogačar is at, as he has been described by some of his coaches as superhuman.
His past trainer realized early on that the 23-year-old was on a different level from most people, and he had world-class lactate stats. Still, trying to follow his training regime and replicating his eating habits could be a wise idea for anyone who wants to get in shape.
There's no doubt that the likes of Pogačar and other elite athletes are helping more people get into cycling. Social media has been a massive factor in this regard, and the growing health industry will also steer more people towards this form of exercise.