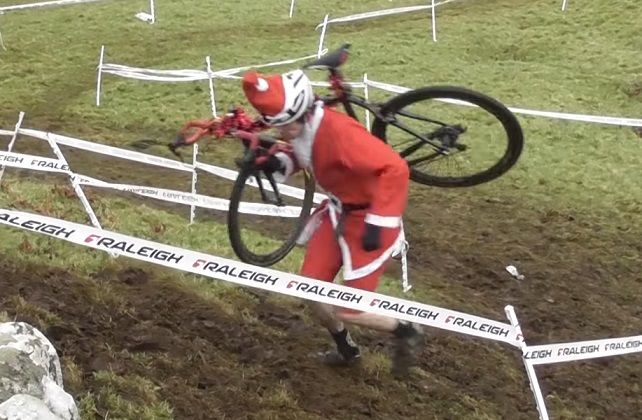 To celebrate Christmas, the seventh round of the Scottish cyclocross league featured a festive race.
Cross at the Castle Mull hosted the unofficial Santa cyclocross World Championships which saw racers in the senior and veteran-40 men's categories dress up as Santa to race in the mud.
More than a hundred cyclists competed. However, there was an upset at the finish of the senior men's race. Watch and find out who the fastest Santa was.