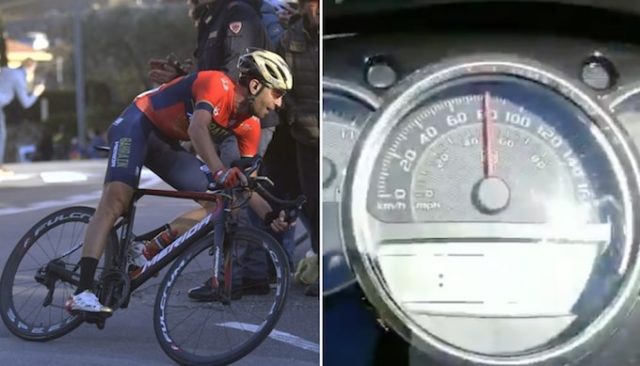 There's nothing quite as thrilling in cycling as a daring, all-out descent. But some are definitely better than others. So much so, that it can even be made more of a deciding factor in victory than the way up the climb.
A new video posted on Twitte shows off Vincenzo Nibali's impressive downhill training on the Dolomites.
Nibali's coach, Paolo Slongo, said: "Uphill he doesn't leave me… @VincenzoNibali but downhill… what a struggle it is to follow him…".
In salita non mi stacca … @vincenzonibali ma in discesa… che fatica a seguirlo… @Bahrain_Merida pic.twitter.com/p1DIhJ5zxb

— PaoloSlongo (@SlongoPaolo) June 19, 2018