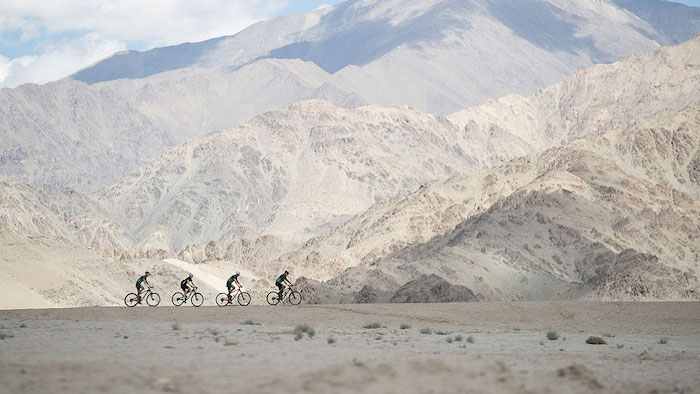 Former Bora-Argon 18 rider Bartosz Huzarski went for the Strava record in this incredible video from the Himalayas.
Škoda brought four riders and two support cars to the grueling 40 km Khardung La route in India to beat the 3 hours 4 minutes 6 seconds Strava record, previously held by Christophe Klugge from Austria in 2012.
Huzarski, 37, battled vicious snowstorms in oxygen-depleted air to complete the challenge in just 2 hours, 36 minutes and 16 seconds.
The uphill route is known as one of the world's toughest hills, with a constant five-per-cent gradient and severe threat of altitude sickness.
The Polish former pro-cyclist shaved just under 30 minutes off the previous Strava record for the 5,359 metre high challenge, which crosses through Jammu and Kashmir, in India. As well as Bartosz Huzarski, keen cycling enthusiast Andrea Schiliro, from Milan, Italy also beat Klugge's former record with a time of 2 hours 46 minutes and 9 seconds, while Swede Eva Lindskog set a new women's record completing the challenge in 2 hours 50 minutes and 8 seconds.