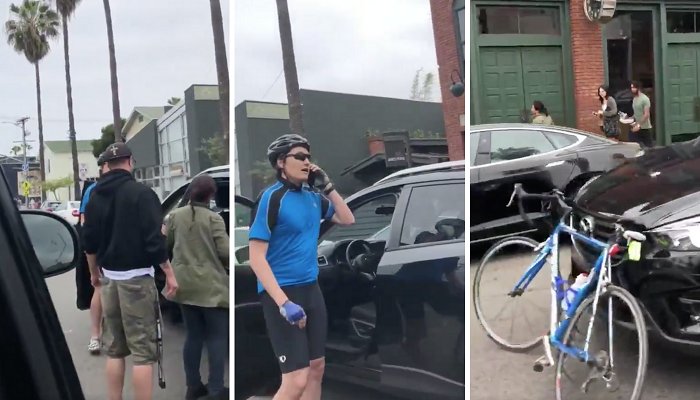 A cyclist stopped traffic on a busy Saturday morning in Venice, California, when he saw a Mazda CX-5 on Abbot Kinney Blvd. that looked all too familiar.
As it turns out, it was his wife's stolen car, and he made sure he was getting it back. After trying to get the driver to stop and she didn't, the man threw his bike in front of the vehicle and called the cops to report the discovery of the stolen car.
Los Angeles police said several witnesses chased the woman down the street and held her until officers arrived. Authorities said they credit the team effort by good Samaritans to put an alleged thief behind bars.
So this just happened.

This guy just stopped traffic because he found his wife's stolen car. The woman driving it ran off. This happened in Venice. If anyone knows how to get this to the authorities please send them this video. pic.twitter.com/U3bWYe7lRU

— Matthew Santoro (@MatthewSantoro) May 19, 2018