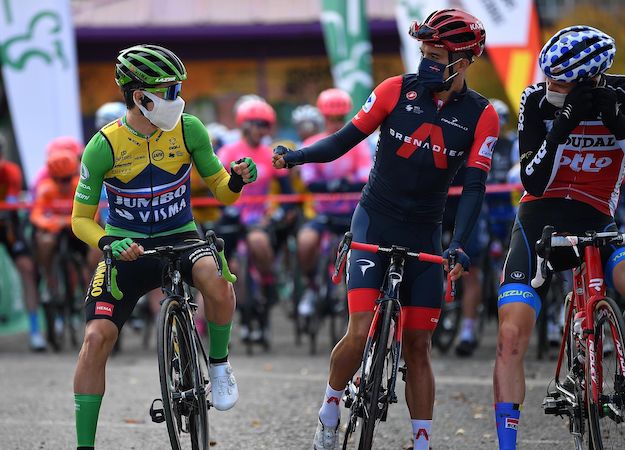 The second rest day of the Vuelta a Espana passed without any positive tests for COVID-19.
"After having been tested preceding the official start in Irun as well as upon their arrival on La  Vuelta as a part of the "race bubble", riders and staff involved in the race (level 1 and level 2) were tested a 4th time during the 2nd rest day. The objective of the screening campaigns is to guarantee the health of the race for the riders and accredited personnel in the face of the novel coronavirus", a statement read Tuesday.
"Overall, each of the 681 tests carried out (528 to the teams and the others to the members of the organization considered level 2 of the race bubble) returned negative results.
"The organisers of La Vuelta and the UCI would like to thank all of the teams and riders for their collaboration and for the vigilance that they have shown and will continue to show up until the finish in Madrid".
"You really do feel safe here at the race," said Sepp Kuss. "We are separated from the public at the hotels, and the race has done a good job at keeping the fans far away at the starts and finishes. It's the safest I've felt at a race all year."
The race continues Tuesday with a decisive 33.7km individual time trial ending atop the short but steep Évaro summit.