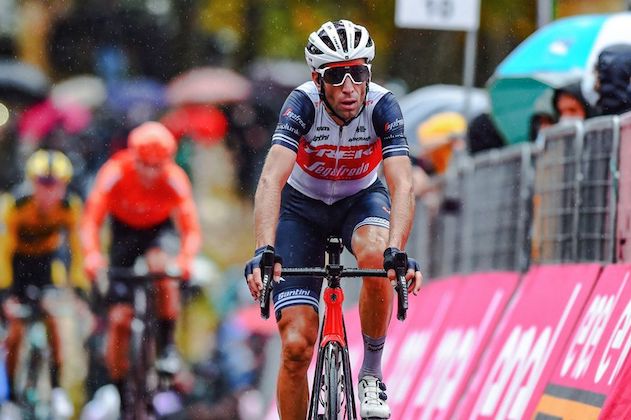 Before the start of the second week of the Giro d'Italia, Vincenzo Nibali sits in the fifth position of the general classification, 57 seconds behind Joao Almeida, but the threat of cold weather could threaten Italian's long game.
"The risk of adverse weather in the third week may actually be a problem, but not just for me," Nibali said. "I have some concerns, but we'll see after day to know the evolution, and decide our strategies accordingly."
"The resistance to colder temperatures will be determinant in this Giro. Riders have very low body fat. Choosing the right clothes and getting the right food is going to prove decisive."
"We've done some nervous stages up to now, but no very long climbs apart from Etna. The Giro is quite tactical at the moment, and there's very little space. But you have to evaluate things day by day, and maybe the tactical situation might unlock. There's no team that's really capable of controlling the whole race."
"It's not right to focus just on Fuglsang, you need to think about Kelderman and [Steven] Kruijswijk too," said Nibali, though in a Giro beset by so many doubts, the tactical picture remains decidedly nebulous. "Coming at this moment of the season, it's a very strange Giro."
Regarding coronavirus controls made on Sunday evening and Monday, Nibali says that he is not concerned.
"In one way, yes, but in another, no, because it seems less virulent than it was at the time of its explosion at the start of the year," Nibali said. "At this moment, we're all on our guard. We're trying to keep our distance, unfortunately, from the public. It's all more complicated with masks and gel, but we're trying to stay in the bubble as much as possible."