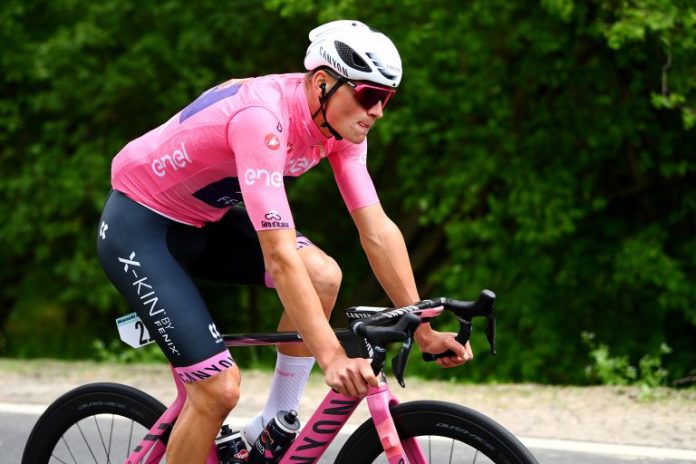 Mathieu van der Poel has worn the pink jersey for all three days of the Giro d'Italia thus far, but the Dutchman confirmed his time at the top of the general classification would come to an end on the Etna.
"It's nice to wear the pink and nice to take the jersey to Italy," Van der Poel said. "I have enjoyed the pink days in Hungary, and I am going to enjoy them in Italy too."
"Normally it won't be possible to keep the jersey up Etna. I'll see how it goes and how I feel, but I don't know how far I can go."
"I don't think it's possible [to keep the lead]. Or they have to ride up very slowly, but I don't expect that. We'll see. We're going to start and see where it ends up, but I'm expecting to lose time there."
However, Van der Poel still has other ambitions to work towards in Italy.
"I want to go for a stage win a few times. That I look forward to. There are still plenty of goals to come."
Van der Poel lived up to his promise to leadout Jakub Marezcko in Sunday's first big bunch sprint.
"We did a good job as a team and drove a good lead-out, only Jakub lost my wheel at the roundabout. After that he got boxed in on the sprint, but he still has a good result.
"More was possible, but from my point of view it was locked in. That can happen in a sprint. But luckily we will have even more opportunities in the coming days."