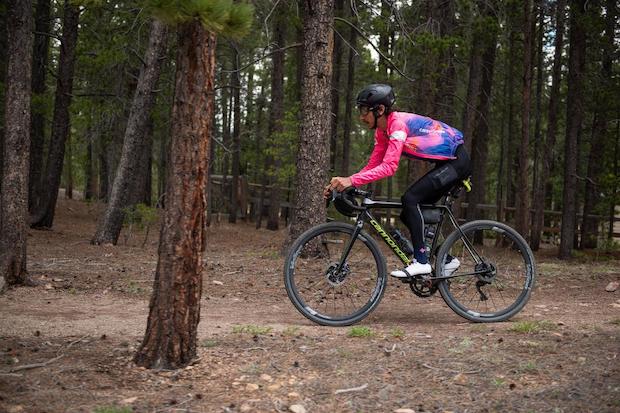 Given the ever-growing success of gravel racing, cycling's governing body is considering expanding its role into the segment.
"I think so, I think so," UCI president David Lappartient said when asked about a gravel worlds. "This is something that is under discussion and that is possible in the future."
"I'd suggest gravel is in the DNA of cycling from the very beginning, because the roads were once not like they are today," he said.
"You can see that it is very popular worldwide and it has huge potential for development; you can see the fans of cycling love gravel riding. I will not say too much today, but we are working on this at a UCI level because we believe there is a big future for this. We already have gravel sections in races like the Tour de France, and Strade Bianche has became one of the most important races on the calendar in just 10 years, so gravel can also help bring innovation into the sport.
"We had a meeting with the organiser of the Eroica, Giancarlo Brocci, last week to see what the potential of working together could be. We also had a more global UCI meeting about gravel, about what our strategy should be.
"We live in a 'disrupting mode', which means things won't stay as they always were. International federations are a bit like big ships: they are difficult to steer in a different direction. I'm trying to bring more flexibility to the UCI; we have to adapt and anticipate about the future of our sport. Gravel is part of that."3
"The UCI wants to be the recognized international governing body for gravel racing."
"It's always better to be under the umbrella of international sport," Lappartient argued.
"We know that the rules are different in some countries, such as in the USA, compared with other countries where you can't organise a race without the national federation. I think by joining up, all together, we can for sure be stronger. The goal today is not to fight against anyone, but to bring everyone together. That's the job of the UCI."