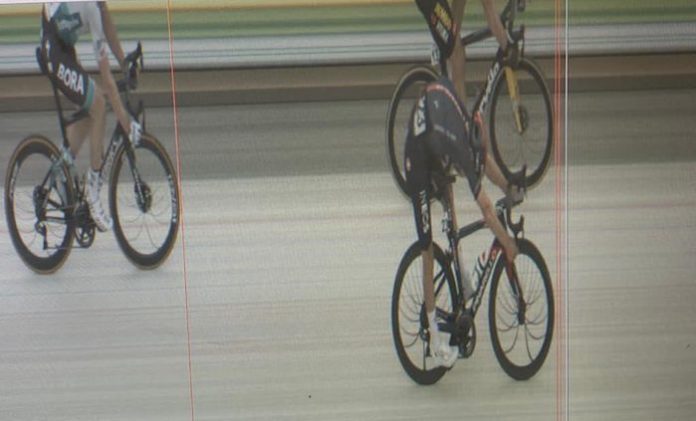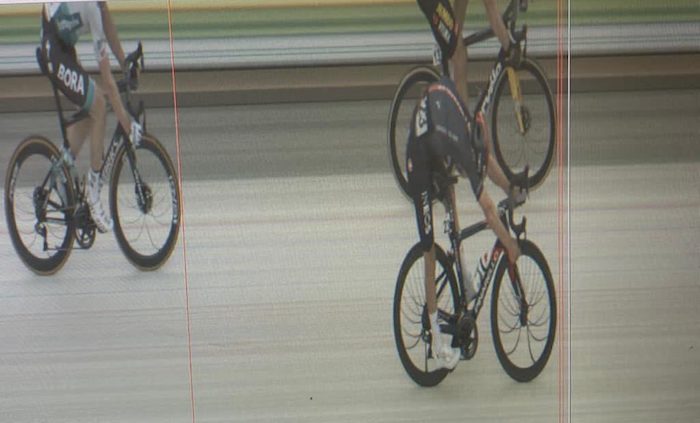 The final sprint of the Amstel Gold Race kept people busy for a long time. Wout van Aert was the first to cross the line, or was Tom Pidcock just a little faster? 
UCI commissioner Jempi Jooren, specialized in setting up the equipment for the finish photo, explained why it took so long for the winner of the Amstel Gold Race to be known.
"The finish line consists of a white line of 32 centimeters wide, followed by a black line of four centimeters and then another white line of 32 centimeters. The finish line is the perpendicular to the end of the first 32 centimeter white line. That line is drawn straight down from the front of the wheel that crosses the finish line."
It is very important that the equipment is set up perfectly, he says.
"You can place the photo finish a bit however you want. It is not a calibrated device, it is constantly manipulated. I supervised the installation of the photo finish for fifteen years. That really has to be done with millimeter precision."
On the television images it seemed as if Pidcock had won the Amstel Gold Race.
"The cameras of the NOS or the VRT have a kind of wide-angle lens, which often gives a distorted image. I also thought Pidcock won, I put my hand in the fire for that. But the finish photo showed that it was different. The difference should be a few millimeters, maybe it was an inch. A finish photo works with pixels. You cannot see a difference of less than a millimeter on those pixels".