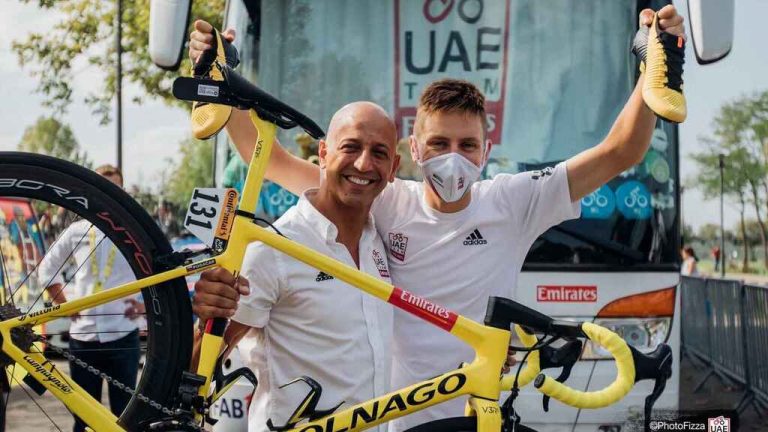 Joxean Fernandez Matxin, the controversial former team manager of Saunier Duval and Geox, now in charge of UAE Team Emirates training, has in his care one of the very best riders in the world in the person of Tadej Pogacar.
"When I saw Pogacar for the first time in 2017, I told everyone that you have to differentiate very good riders from champions", Matxin said in a recent interview.
"It may sound shocking but I think Tadej Pogacar is at 70% of his potential. He is evolving and has a big room for improvement. I think that the confidence he has in the team is mutual, that's why he signed a contract until 2026 ", he explained.
The Spaniard also spoke about the next Giro d'Italia in which his team will count on Davide Formolo, Brandon McNulty and Fernando Gaviria.
"We want to put our trust in riders who have been giving us guarantees for a while. That's why that I want Davide Formolo to have his chance in the race, just as Gaviria can aim for stage wins in the sprint. He has a natural talent that's for sure. For the moment, I want him to continue to be calm and relaxed ".