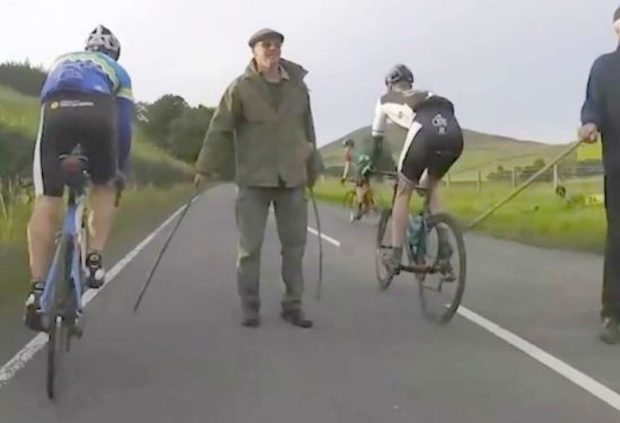 Two men, aged 60 and 71, have been charged in connection with an incident during last September's Tour O' The Borders cycle ride.
During the event a group of cyclists reported being attacked with sticks by the two men and footage, captured on the riders helmet mounted cameras, was given to the police to back up the claims.
A police investigation began after the incident. Some of those involved said they were protesting at the way the sportive took over the roads at harvest time.
"Four of us organised it. I was the ringleader," said one man at the time. "We waited until the police bike and tour car had gone round.
"We blocked off the road and had draining rods in our hands. But they were basically touching the ground so we weren't appearing violent.
"It was meant to be a peaceful demonstration so they would stop and we could have dialogue."
He said that he and those he was with shouted at the cyclists that they were pedestrians. But the riders pushed through the effort to block the road.
"Two of us got shoulder-barged and I got grabbed. So I shouted back at the guy who I could only describe as a bearded hooligan."
He added motorists were "held up" on a daily basis by cyclists. And the blocking of roads in his area for the sportive was unacceptable.
"They get the police to monitor the event and it's basically a waste of police time," he said, adding junctions that should take two lorries side by side were closed.