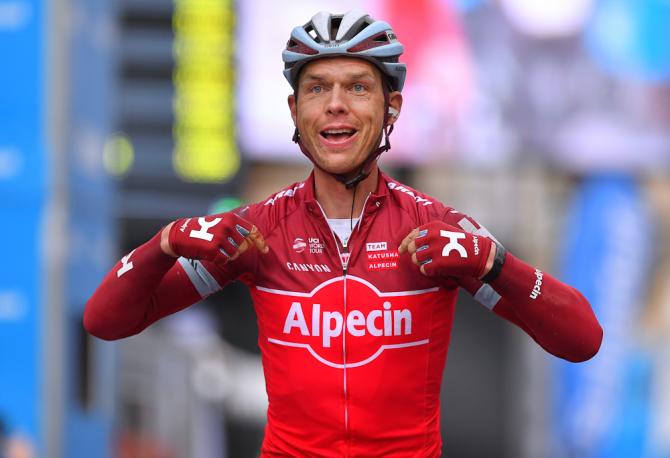 (AFP) – Four-time world time trial champion Tony Martin retracted his attack on under-fire star Chris Froome, who the German had accused of "special status" over an adverse drugs test.
On Thursday, the 32-year-old Martin wrote he was "totally angry" on Facebook and suggested suspended Sky leader Froome and his British team "enjoy a special status", which the German has now retracted.
"I now understand that the UCI is managing this case in accordance with the rules and that Chris Froome did not get any special treatment," wrote Martin.
"According to the rules, in a case involving a specified substance, every athlete shall have the chance to explain whether the numbers can be due to natural causes."
Froome has admitted his adverse drugs test at the Vuelta a Espana in September is "damaging" as the four-time Tour de France winner battles to clear his name.
The British rider had twice the permissible amount of asthma medication Salbutamol in his system on September 7, following the 18th stage of the Grand Tour race he won for the first time.
Despite his retraction, Martin says he is angered by any doping cases in his sport.
"That said, I am always very angry when another case in relation to antidoping happened in our sport," added the German.
"I will, as I always did, continue to take a strong position regarding the fight against doping.
"I will always remain an outspoken advocate for a 100 percent clean sport."