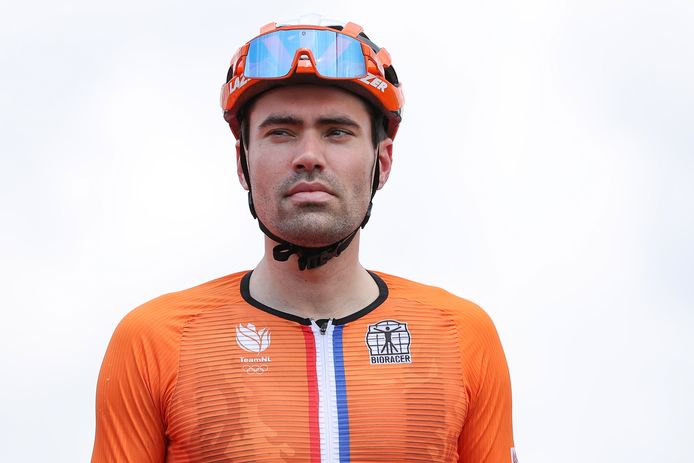 Tom Dumoulin used the word 'proud' a lot shortly after obtaining the silver medal in the time trial race at the Tokyo Olympic Games.
The time trial specialist, who took a break from cycling career earlier this year, had designated Tokyo as a big goal.
"For me, it was just a very enjoyable period, the last couple of months," he said. "I actually enjoyed my time away from professional cycling, but when I decided to come back and focus on this event, I also very much enjoyed preparing for it with a clear goal in mind, training hard, suffering at times. I definitely enjoyed that."
"This means the world to me," said Dumoulin, who also won time trial silver at the previous Games in Rio five years ago.
"It was my goal three months ago to go for a medal but I didn't ride my bike a lot from January to May. In May I really started preparing, but it was a short period of time to come here. I knew it would be difficult but I knew was possible – for the time trial more than the road race. I set my goals and I succeeded, so I'm very happy."
"The result today didn't affect my decision," he insisted. "The decision has been made already the last couple of weeks."