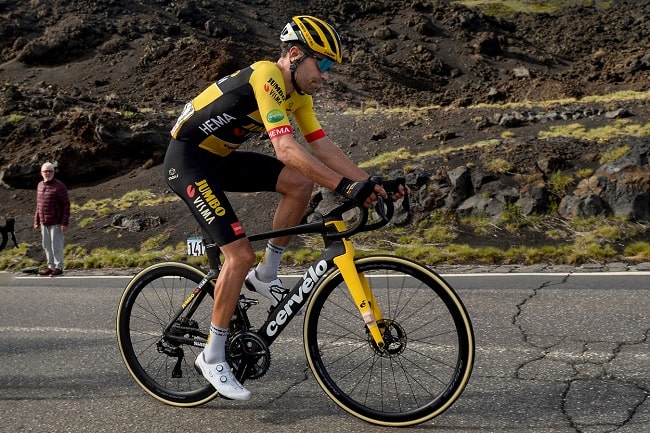 The comeback of Tom Dumoulin in a grand tour didn't go the way he wanted as the Dutchman left the Giro d'Italia in the second week.
"The tank is empty. I don't really know what I can say about it now. This is extremely disappointing," Dumoulin said.
He quotes a lot of fatigue and inability to climb at a high level, possibly with an underlying unidentified medical condition.
"I can't pedal away any power without it hurting. The form is simply not there. At this moment, I have no answer to the question why," he said.
He played a crucial role in Koen Bouwman's win on stage seven, where Dumoulin showed glimpses of great form by getting in the breakaway and resisting the attacks throughout the day.
"I noticed that I wasn't in my best shape this Giro. Nevertheless, I was determined to finish, and finish together with the rest of the team in Verona," he said.
"I wanted to at least get the necessary race mileage. I tried to get myself in the zone every morning to make the best of it, but I simply didn't manage. My body is worn out."