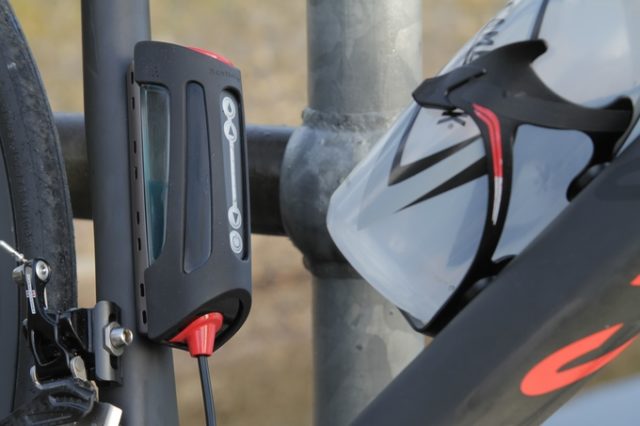 The Scottoiler Cycle S1 is a revolution in bike chain maintenance – the small electronic unit attaches to the bike and a discrete tubing system delivers the optimum amount of chain lube directly onto the chain as you cycle.
A continuously oiled chain will give you increased effiencey – a 5% gain compared to using a dry chain. This will make for significantly quicker times during races and long distances, giving professionals an edge over their competitors. Users will also see increased life of the chain components, saving money in the long run. The Cycle S1 is waterproof, shock proof and the specialist lube can be washed off using only water – no need for special cleaners.
The oil pump lets you choose from five interval settings, ranging from 30 seconds to 150 seconds between applications. It's motion activated, so it only moves the lube to your chain while your riding. The lube flows to an applicator attached directly to the lower pulley wheel on the rear derailleur.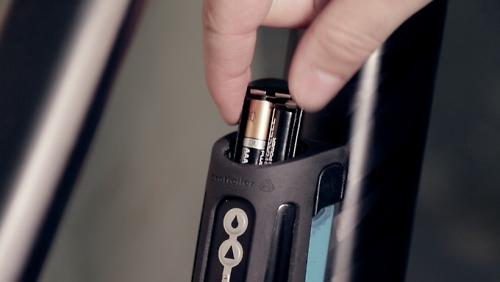 It's powered by two AAA batteries and the company reckons that's good enough for 200 hours on the most frequent mode. The container holds enough chain lube to up to 52-hours, depending on the frequency. The entire system adds a claimed 210g to the bike when the 38ml reservoir is full. It weighs 178g when empty.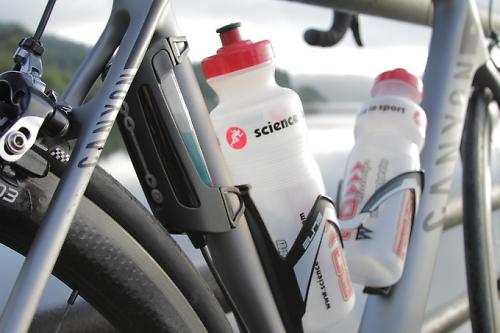 "The Scottoiler CYCLE S1 continuously lubricates the chain with the exact amount needed to preserve optimum lubrication at all times. This produces maximum power transmission in the chain and smoother gear shifts, which will result in measurable performance benefits over the course of any ride," says the company.