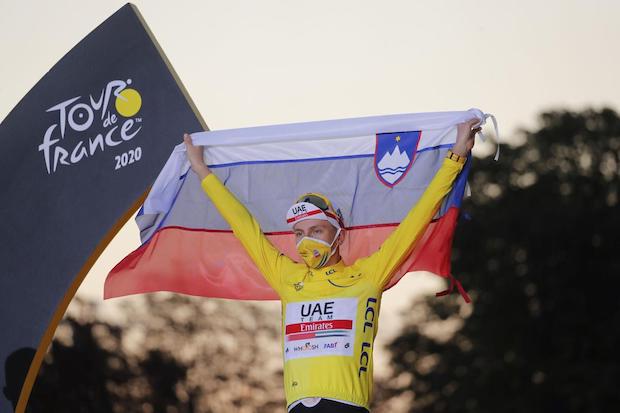 The Tour De France this year was somewhat different to those in the past, in fact we are used to large crowds gathering and cheering on their favourites at various positions on c certain stages, but of course this year was affected by the global pandemic caused by Covid-19 and on some of the stages it looked like a ghost town due to this. Nether-the-less, we were still treated to an unforgettable Tour and we look further into that today.
Cycling punters have had to find alternative ways in which they can try and produce an in-house profit through the likes of gambling. Many bookies have seen a trend in which punters are migrating over to other gambling avenues at Maximum Casinos in which they can aim to make a profit – and with the quality of the site, this trend doesn't seem to be slowing down.
The winner of the Tour de France this year was that of rookie Tadej Pogacar who races for UCI WorldTeam UAE Team Emirates and is from Slovenia. The 22-year old was no way near one of the front runners for the coveted yellow jersey, in fact many bookies had him at over 75/1 to win a stage, never mind the championship.
However, he did have some people behind him, mainly just his friends and family but none more than his coach who was confident of the win from the get-go. After his famous win, he coach Millan said, "In fact in May, he was already so fit, with some data of watts per kilo on climbs similar to the ones we wanted him to have on the tour – I even had to ask him to spend a week off the bike because he was so fit!"
It was a staggering yet strange win to the Tour though, with the unexperience of Pogacar going up against fellow experienced Slovenian Primioz Roglic in the time trial that would eventually turn the whole competition on it's head. It looked as if Roglic was assured to win the time trial with him being two minutes ahead of Pogacar but he in fact caught up with Roglic and in the end extended his lead to one minute by the end of the time trial and went into the final stage wearing the yellow jersey.
The most dramatic finish to a Tour de France ever?

The final moments of the Stage 20 time trial, as #TDF2020 was decided on La Planche des Belles Filles.

Just an incredible sporting moment 😮 pic.twitter.com/oVA5mfSYzU

— Velon CC (@VelonCC) September 19, 2020