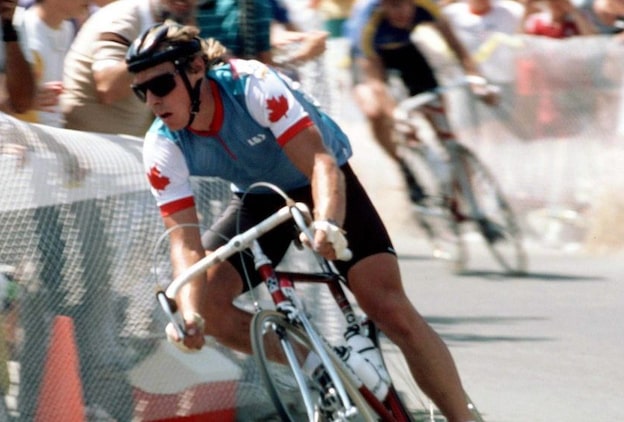 Did you know that two Canadian cities rank among the top 20 most bicycle-friendly locations in the world? Vancouver and Montreal are the only North American cities that have been added to the Copenhagenize Index. Maybe, this is one of the reasons why there are so many professional cyclists in Canada. Some of them have completely changed the way we look at this sport, while others have demonstrated outstanding results in international competitions and encouraged athletes to higher achievements.
Steve Bauer
Steve Bauer is known for his accomplishments all around the globe. He got a silver medal in the Olympic road race back in 1984 and took fourth place in the 1988 Tour de France. In total, he appeared at this contest 11 times! If he could participate in today's bike races, it would be great to place a bet on him at a $5 minimum deposit casino and win some money thanks to his successful performance.  Nevertheless, currently, Steve doesn't take part in major competitions. He works as a head coach at the Mattamy National Cycling Centre and has myriad managing duties. Besides, Steve promotes Canada's future cycling stars.
Denis Coderre
Denis Coderre proved that he is the most bike-friendly mayor in Canada when many cities from Vancouver to Calgary added inroads into urban cycling. Today, he keeps building bike lanes in Montreal to make cycling easier. According to Bryce Lynch, casino and sports expert, thanks to Denis Coderr, the city government is considering some legal changes that will benefit cycling, including allowing rolling stops. Many citizens love that Denis himself is involved in sports. To be a role model, he completed the 50 km Tour de l'Île with over 25,000 other participants.
Serge Arsenault
Serge Arsenault is a famous race organizer and owner of a media company who launched two WorldTour races in 2010. The Grand Prix Cycliste de Québec and Montréal created by Arsenault attracted top cyclists, such as Philippe Gilbert, Peter Sagan, Rigoberto Urán and Simon Gerrans. They were warmly welcomed by their Canadian fans and competed on the streets of Montreal and Quebec City. Besides, Serge has pushed for some reforms to the UCI's road calendar to shorten the sports season.
Linda Jackson
Linda Jackson won the national championship road race after quitting her job as a banker. Only two years after deciding to pursue a career in cycling, Linda won her first national title. Since 1995, she has won 6 titles in total. In 2004, she organized a women's team called Tibco-SVB. Currently, it's the longest running team that consists of women in North America. Can you imagine that the turning point in Linda's life took place when she was at the age of 34?
Steve Merker
Since 2008, Steve Merker has been responsible for getting thousands of Canadian people riding a bike. Each year, he organizes the Ontario Ride to Conquer Cancer that was launched together with the Princess Margaret Foundation. Interestingly, most participants at RTCC are novices. In fact, they didn't even own a bike a few years prior to the event. However, the race inspires them to take cycling trips, upgrade their bikes and participate in other sports events. The thing that started as charity has changed the lives of millions of Canadians.
John Tolkamp
John Tolkamp is a president of Cycling Canada, a member of the UCI's Ethics Commission and the Track Commission. His job is to oversee this sport in general and represent it abroad. The ultimate goal of his work is to ensure that Canada has good positions in cycling at the international level. John Tolkamp also takes part in establishing the anti-doping consultation and rule violation policy. As you see, his role in cycling is extremely significant.