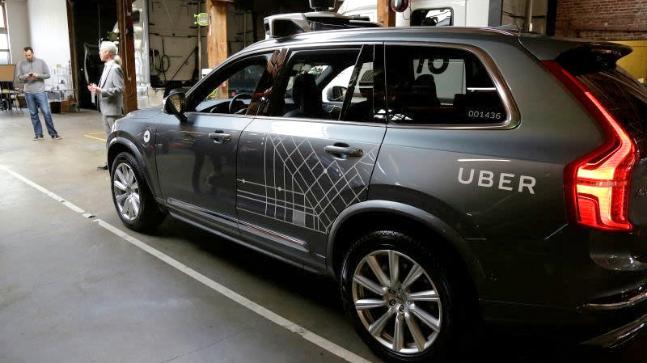 Uber has suspended testing of its self-driving cars after one struck and killed a female cyclist walking her bike across a road in Phoenix, U.S.
A Volvo XC90 that was part of Uber's autonomous driving fleet killed 49-year-old Elaine Herzberg as she walked her bike across the road around 10 p.m. Sunday. According to police, the vehicle did not appear to slow prior to the crash and the human safety driver was not impaired.
So-called robot cars, when fully developed by companies including Uber, Alphabet Inc and General Motors, are expected to drastically cut down on road fatalities and create billion-dollar businesses. But yesterday's accident underscored the possible challenges ahead for the promising technology as the cars confront real-world situations involving real people.
The Uber had a forward-facing video recorder, which showed the woman was walking a bike at about 10pm and came from a darkened centre median into traffic and "it's very clear it would have been difficult to avoid this collision in any kind of mode," Tempe, Arizona, police chief Sylvia Moir told the San Francisco Chronicle.
"The driver said it was like a flash, the person walked out in front of them," Moir said, referring to the back-up driver who was behind the wheel but not operating the vehicle. "His first alert to the collision was the sound of the collision."
Arizona has been one of America's regions where self-driving cars have been permitted to operate under state law. A number of US states, including California, have been considering their own laws to allow self-driving cars to run on public roads without a human behind the wheel at all.