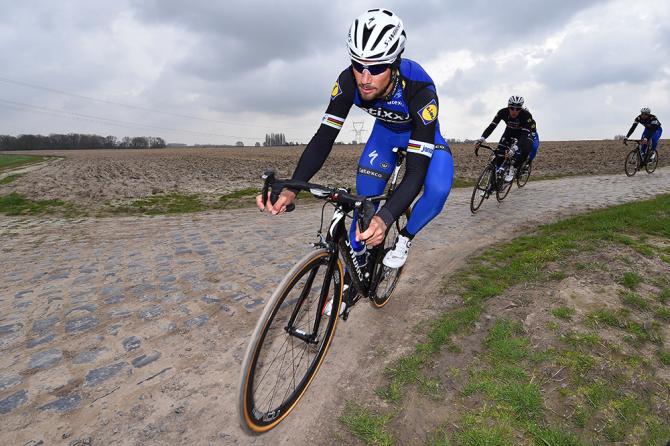 Tom Boonen's final outing on Belgian soil will be at the 110-year-old semi-classic race Scheldeprijs, which this season starts from his hometown.
Wednesday, April 5, will be a special day for Tom Boonen, as the rider of Quick-Step Floors will line out for the last time at the start of a pro race in his country – Scheldeprijs (200.5 kilometers) – four days before drawing the curtain on his career.
For things to be even more emotional, the organizers of the event which this year runs its 105th edition have decided that the peloton shall roll out from Mol, where the multiple Monument winner was born 36 years ago, and then go through Balen, the current residence of Boonen. On top of that, after the riders will cover the 9.5 kilometers of the neutral zone, it will be none other than Boonen's grandfather who'll drop the flag and signal the official start of the race.
"Obviously, I was won over by the idea," Boonen told Sporza. "It means something that they are moving the start of the race to Mol, which has for years been in Antwerp. That is quite special. I am greatly honored."
"After 50 kilometres the peloton will again return to Mol," said Flanders Classics organiser Wim Van Herreweghe. "It's great for Tom to have such a farewell in his last race in Belgium."
"Every time I hear that Scheldeprijs is my last Belgian race, it gets me. It's a little weird. For years the Belgian spring was my habitat and suddenly this Scheldeprijs will be my last. That I can start it among my own people, it will be special."