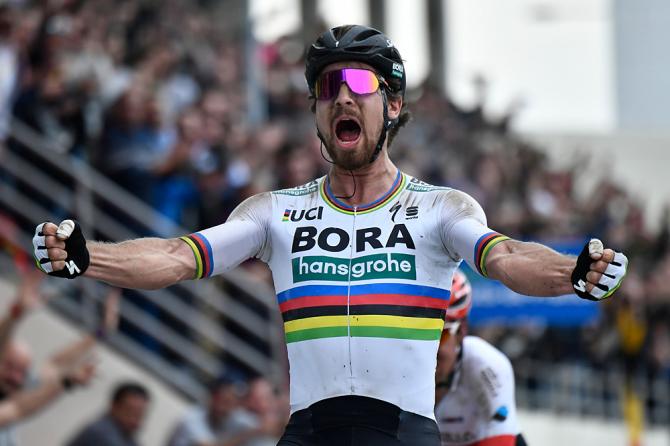 Peter Sagan (Bora-hansgrohe) has taken the Slovak national road title for the sixth time in his career after an 80 kilometres solo attack.
The incumbent Slovak champion, his brother Juraj Sagan, came second, with the third best Slovak becoming another Bora-hansgrohe cyclist, Michael Kolar who shocked everyone after the race with his announcement of the end of his career.
"I am happy to win my sixth Slovak championships. It's always a proud moment for any athlete," said Peter Sagan, who won earlier titles from 2011-2015.
"Congratulations to Juraj for his second place overall in the combined Czech-Slovak classification and to Michael Kolár who closed the Slovak podium. Thanks to my team Bora-hansgrohe for the support and to the thousands of fans from both countries that cheered us here in Pilsen," he said.