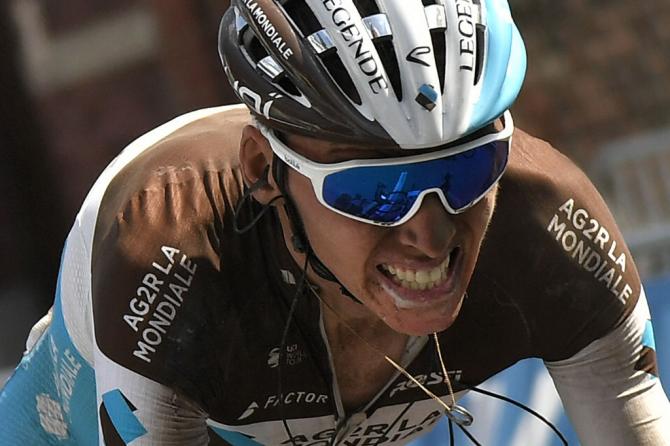 Romain Bardet is considering to ride the Giro d'Italia along with the Tour de France in the 2019 as the 28 year-old has studied the routes of each race and believes success at both is a possibility.
"I'm expecting to reach my peak between the ages of 28 and 32," Bardet told L'Equipe. "I'm adamant that the best is yet to come."
"I don't see this year's Tour as a failure. I'm aware that my results can't just be linear. But trying to win in Paris is what's guiding my career. And I'm looking beyond that, too, because the Tour will continue to guide me after I've stopped riding: I always learn a lot about myself during the difficult moments during the Tour.
"I can't do anything about it," he said regarding the pressure put on him by the French fans. "That's up to them. But I'm always ready for the ups and then downs, and the stress that comes with it. There are always going to be more downs than ups.
"At the end of the last Tour, I was empty. Completely dead. Two days after the finish in Paris, I thought I'd better go out on my bike, as I didn't think stopping so suddenly was very good for me. But after about 15 minutes, I turned around and went home. I didn't know what I was riding for. I came out of the Tour completely destroyed, both physically and mentally."
Bardet is not scared about the 58.5 kilometres of time trial that are included in the 2019 edition of the Giro d'Italia.
"We'll weigh up the pros and cons [of doing Giro and Tour]," Bardet said. "It's important that everyone on the team gives their point of view on it, and then we'll decide at the training camp at the end of November, or soon afterwards, as my training in December will have to be adjusted accordingly."
"I'd need to be going there as a contender, 100 per cent. Otherwise, I'd rather stay at home," he said. "Because of how much I love the Tour, and because of the expectation on my shoulders, I'd have to be going there with the intention of doing at least as well as I did in 2016 and 2017.
"I know that 'doing the double' is difficult, but really, if you were ever going to do it, this year [2018] would have really been the time to do it, as there was an extra week to recover between the Giro and the Tour," Bardet said.