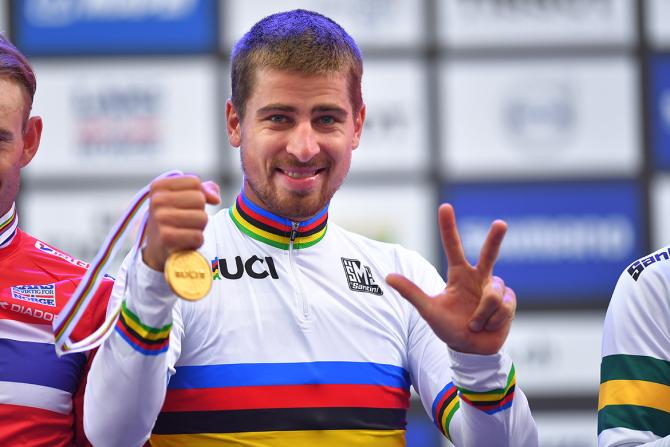 (AFP) — The UCI Road World Championships have been awarded to Switzerland for 2020 and Belgium for 2021, the UCI announced.
The 2020 edition of the event will take place in the French-speaking part of Switzerland, which is also home to the UCI's headquarters in Aigle.
Switzerland's German-speaking cantons will get their own chance to host the World Championships in 2024.
Switzerland last hosted worlds in 2009 in Mendrisio, in the Italian-speaking part of the country.
Flanders will host worlds in 2021. The time trials will start in Knokke-Heist and finish in Bruges, while the road races will start in Antwerp and finish in Leuven. Belgium last hosted worlds in 2002.
The UCI also announced that the 2025 World Championships would be held in Africa, without specifying which country will host the event.
This year's road worlds is currently in full swing in Innsbruck, Austria, with the time trial events already in the books and the road races now underway. Next year's worlds will take place in Yorkshire, England before Switzerland and then Belgium get their opportunities in the following years.