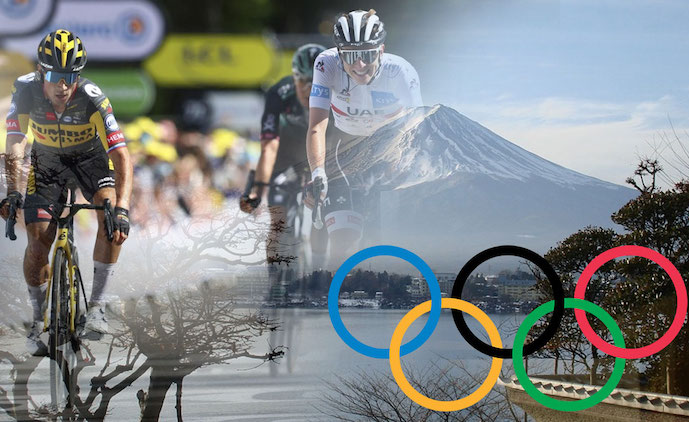 (Reuters) – The iconic splendour of Mount Fuji will provide a majestic backdrop to the Olympic men's road race on Saturday – but those in the saddle will not be enjoying the view.
Watch all Olympic cycling events from Tokyo HERE
Gold medals are not supposed to be easy pickings, but a 234km route featuring 4,865m of climbing means whoever crosses the line first at the Fuji International Speedway will have earned it the hard way.
After rolling off the start at Musashinonomori Park the opening 40km are gentle enough, but from then on there will be little respite as the climbs come thick and fast.
The peloton will tackle Doushi Road, a relatively simple climb of 5.9km before flanking the picturesque Yamanaka-ko Lake, where recreational riders can enjoy the hot springs.
The real grind would have only have just begun though, with a white-knuckle descent before an undulating 50km circuit on the slopes of Mount Fuji before the sting in the tail — the fearsome Mikuni Pass.
Any rider already on an empty tank will feel like they are pedalling through treacle on a lung-searing 6.75km climb at an average gradient of 11.5% and exceeding 20% in places.