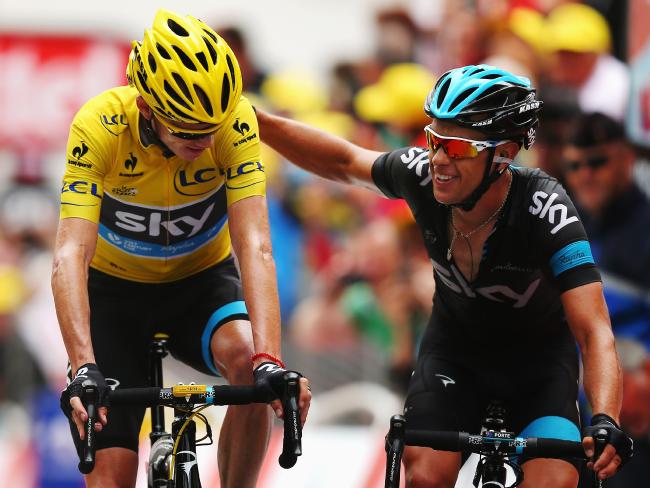 Richie Porte is flabbergasted by Chris Froome's adverse test result, saying news of the controversy came as a massive shock.
"There's not really much you can say – whatever you say, you can't win," Porte said.
"But it's a big shame. When I heard the news, it was a massive shock. Let's see what happens, let it all run its course. I'm flabbergasted, as you guys are."
While their relationship on the bike was strained by a racing incident in Criterium du Dauphine, they remain friends.
"I do have respect, he's a good friend and we were teammates for a long time," Porte said on Friday.
Rohan Dennis was less guarded when asked how he would feel if he started the Giro d'Italia this May with Froome as a rival competitor and the investigation still ongoing.
"I've made it no secret that I have a zero tolerance for any sort of positive test and that goes for myself," Dennis said.
"If I accidentally or purposefully take something – which I never would, purposefully take something – then you just have to own it and get a slap on the wrist. Try to move on and try not to make a mistake again.
"I don't know the full details, but for myself, if that was me, I'd just say 'Look, I screwed up, I shouldn't have done this, or what-not'."