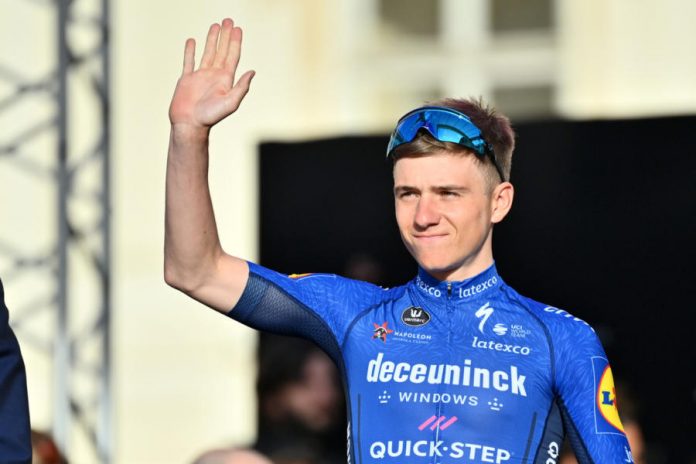 After being forced to postpone his Grand Tour debut last season because of an injury, Remco Evenepoel is now ready to make his first appearance in a three-week race.
2021 Giro d'Italia will mark his first competitive outing of the season, to which the 21-year-old looks very much forward.
"I don't think you can prepare 100 per cent for a race without racing, but that is the risk that we took", says Evenepoel. "I'm just happy to be at the start finally almost 10 months after the crash, so it's almost a year without racing.
"My goal here is just to feel well in the bunch again and have fun with the guys, because I've missed racing. Thinking about those early mountain top finishes is not the thing that I'm worrying about for now."
"It's my first race after the big crash so I don't know how the body will react. I have no pressure. The main goal of the season is the Olympics and I've always said that.
"It has been too long so I can't say I'm better than last year or I'm feeling more confidence, so we'll see day-by-day."
"I'm never very confident before big races, but I'm confident of the work I did and my training and preparation, so I think we can be confident enough."