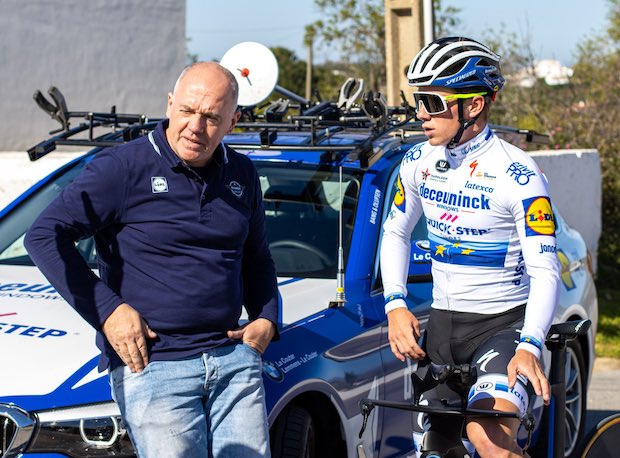 Remco Evenepoel is working diligently on his rehabilitation and training in Spain. He's a month ahead of schedule and, remarkably, compared to last year Evenepoel weighs five kilograms less.
The young Belgian says he has shed 5kg since he crashed out of Il Lombardia but has said the weight loss was down to shedding "puppy fat" rather than any loss of muscle.
"I knew that every kilogram I would gain would be one kilogram too much to get back to the top.
"I haven't done any tests yet. It is also difficult to compare, because my weight currently fluctuates between 59 and 60 kilograms. That is four, five kilos less than a year ago. My baby fat is gone.
"And it goes without saying that you then have to push less watts to drive just as fast. But tests will be done within a few weeks and I will have a better idea of ​​that."
Evenepoel also says that he is about a month ahead of schedule with training.
"The fear of gaining weight was there, so I paid extra attention. It's not like I'm an anorexic patient now, is it. But my upper body, that is skin and bone. Over the past few months I have seen the seriousness of the importance of nutrition, and have researched and learned a lot."