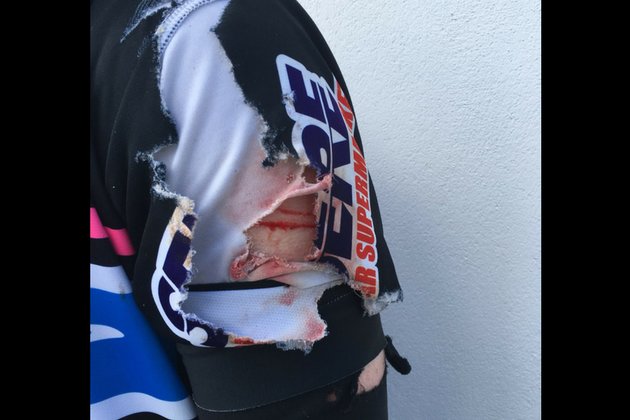 A young and very promising Northern Irish cyclist has been injured after being forced off the road and into a barbed wire fence.
Xeno Young was training when he was involved in a collision with a car, writing on Instagram that he had been knocked off his bike and into a barbed wire fence.
"Forced off the road and into a field by a careless driver pulling out of his driveway today," Young wrote. "This isn't the first time I've been hit by a car and the sad reality of it is that it probably won't be last.
"I'm lucky this time that I only landed through a barbed wire fence, the news could've been much worse had it been anything else. I just can't believe that this stuff still goes on."
Xeno's team, Powerhouse Sport, also tweeted about the incident. "The driver 'didn't see him'," adding the hashtags 'share the road', 'open your eyes' and 'ouch'.
The team included a photograph of Xeno's arm showing a ripped sleeve and a cut just below the shoulder.
Last year, Xeno Young won the silver medal at the World Championships and Europeans in the junior category individual pursuit.