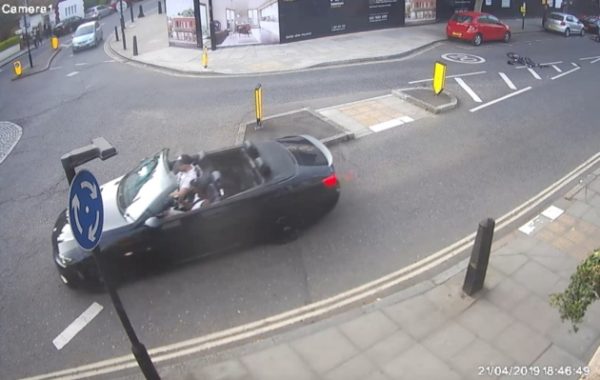 A cyclist hit head-on by the driver of a BMW on the wrong side of the road and left with serious injuries was asked by police to track down CCTV footage himself.

The medical student was cycling on Swain's Lane near Hampstead Heath in North London when the crash in the clip below occurred.
The car that struck cyclist Josh Dey was driving on the wrong side of the road and hit him with such force it sent the medical student spinning through the air and left him fighting for his life in the middle of the street. He spoke to @ChloeKeedyITV about what happened. pic.twitter.com/UelQ6KjamF

— ITV London (@itvlondon) May 2, 2019
The 22-year-old cyclist has been left with a life-threatening brain bleed and has said he is apprehensive about getting on a bike again following the incident.
"I don't remember anything. I only remember waking up in hospital and wondering what's going on with needles in my arms and in a lot of pain," he told ITV. "So the police said they'd send an officer more than a week after the incident.
"With the software at the restaurant (the CCTV) would be deleted after a week. So by the time they got there it would have been deleted.
"So they said if you can get the footage yourself that would be really helpful, As soon as I got out of hospital I made that my first priority."