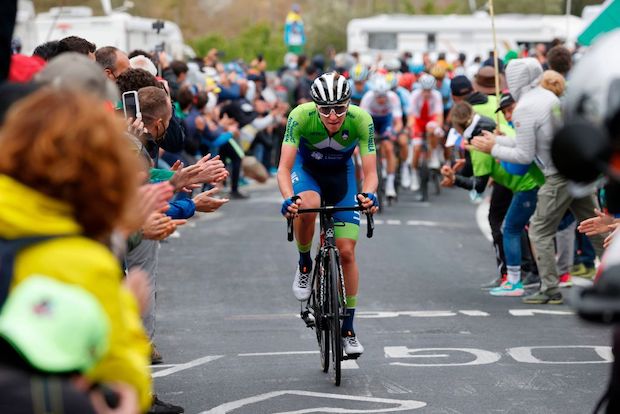 Tadej Pogacar and Primoz Roglic lead the Slovenian selection at the World Championships in Flanders.
The winners of the Tour de France and the Vuelta a Espana will ride the road race between Antwerp and Leuven but Roglic will miss the time trial race.
Roglic's place in the time trial is taken by Jan Tratnik. The ITT between Knokke-Heist and Bruges is the opening of the World Championships week in Flanders on Sunday 19 September.
In addition to Pogacar, Roglic and Tratnik, Matej Mohoric, Domen Novak, Luka Mezgec, Jan Polanc and David Per will also ride the road World Champs. Ziga Jerman has been designated as a reserve by the national coach.
Among the women, Eugenia Bujak, Urska Zigart, Urska Bravec and Spela Kern have been called up for the Worlds. Bujak combines that with the time trial.