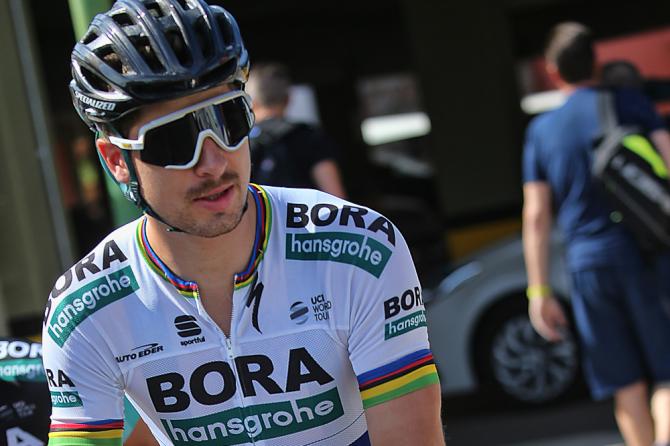 Peter Sagan has been wearing a Sportful kit since 2015 and the Italian clothing brand will remain loyal to him as he changes teams to TotalEnergies.
Sagan has now made a deal for the next ten years. "I'm sure we'll have even more fun in the next ten years," said the Slovak.
After Sportful came with him to Bora-hansgrohe, they are now also going to TotalEnergies in 2022. Sagan not only drives around in their outfit for years, both parties also launched a clothing line together in 2018. In addition to cycling outfits, they have also designed everyday clothes.
Sagan himself is very happy with the new deal that binds him personally to the brand. "The relationship I have with Sportful goes beyond sports. It's something very unique and special to me," the three-time world champion emphasised.
"The company has always shown that they believe in me and for that I can only be grateful. I am sure we will have even more fun in the next ten years."
Dario Cromenese, manager at Sportful, is also very pleased with their long-term partnership.
"It's fantastic to have him with us and we know we'll be able to do this for another ten years, along with other initiatives. It is both an honour and a privilege." In addition to his deal with Sportful, Sagan also has one with Specialized. They will also join TotalEnergies and replace Willer Triestina.