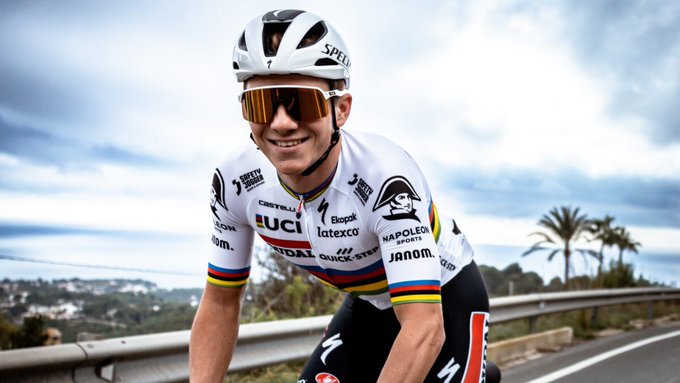 Soudal Quick-Step manager Patrick Lefevere announced that Remco Evenepoel will not ride the Tour de France or the Vuelta a Espana this year after his abandon at the Giro.
Lefevere had already ruled out a Tour debut for Evenepoel earlier this week.
"If he doesn't shine there, many will shoot him with bazookas," Lefevere said.
The Vuelta, which Evenepoel won last year, will probably not be on his program either.
"Remco has already won the Vuelta. So no one would accept any other outcome from him. Moreover, it would again require quite heavy and very specific preparation."
Instead of the Spanish grand tour, the world champion will work towards the World Championships in Glasgow via the Belgium National Championships. Criterium du Dauphine was still being considered, but that is too early for Evenepoel.
Clasica San Sebastian, the Canadian one-day races and the Lombardia may be on the cards in the autumn.
In the meantime, Evenepoel has recovered reasonably well from his illness.
"On Thursday he tested negative for the first time. We therefore think that he has been ill for a total of five days. On Tuesday in particular, the symptoms were the strongest: headache and sore throat, in addition to great fatigue. But now he's better. We will let him rest all weekend and he will have heart tests early next week," said Lefevere.