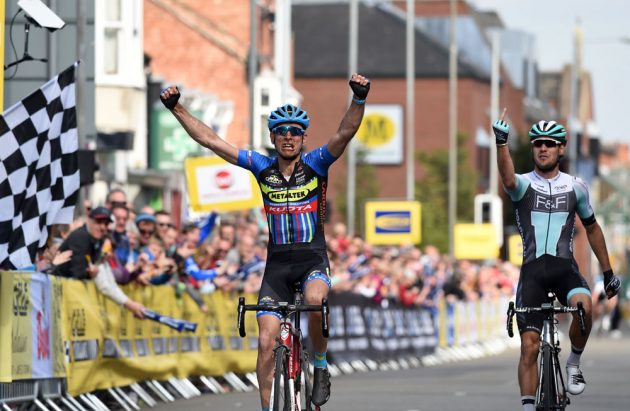 British cyclist Dan Fleeman took the biggest victory of his career at the Rutland-Melton CiCLE Classic, a race which ended in controversy.
One Pro Cycling rider Hayden McCormick showed his disgust at losing the sprint finish to Fleeman with a one-fingered salute in front of the cameras and hundreds of fans.
"With a few kilometres remaining he said to me 'are you going to sprint?'," explained Fleeman. "But I thought he said to me 'can you sprint?' and I responded no because I can't but with 300 metres to go I jumped.
"I don't know what he thought I was going to do as it's the biggest one-day race in the country, of course I'm going to sprint."
One Pro Cycling have released a statement, saying: "The management of ONE Pro Cycling are obviously fully aware of the incident with one of our riders, Hayden McCormick at the finish of today's Rutland-Melton International CiCLE Classic.
"On behalf of the team we would like to apologise to the race organisers, Dan Fleeman and the Metaltek-Kuota team and all cycling fans and supporters for any offence caused.
"This behaviour will not be tolerated and the matter is being dealt with very seriously."