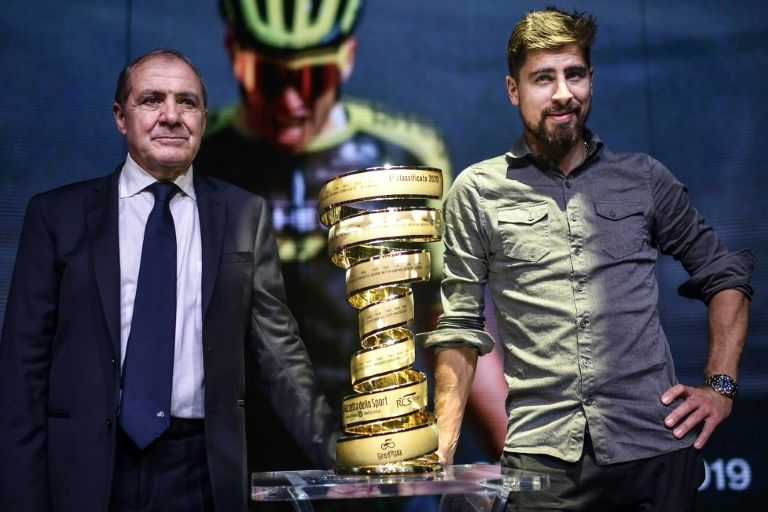 2020 Giro d'Italia will include 10 stages over 200 kilometers, five mountaintop finishes, and a brutal final week. 
Giro organisers confirmed that the 103rd edition would start in Budapest and the penultimate stage would be a gruelling 200km affair with the Colle dell'Agnello, the Col d'Izoard, and the Col de Montgenèvre before finishing at Sestriere.
This will be the decisive mountain stage of the race after three giant back-to-back mountain days earlier in the final week, all of which are upwards of 200km in length.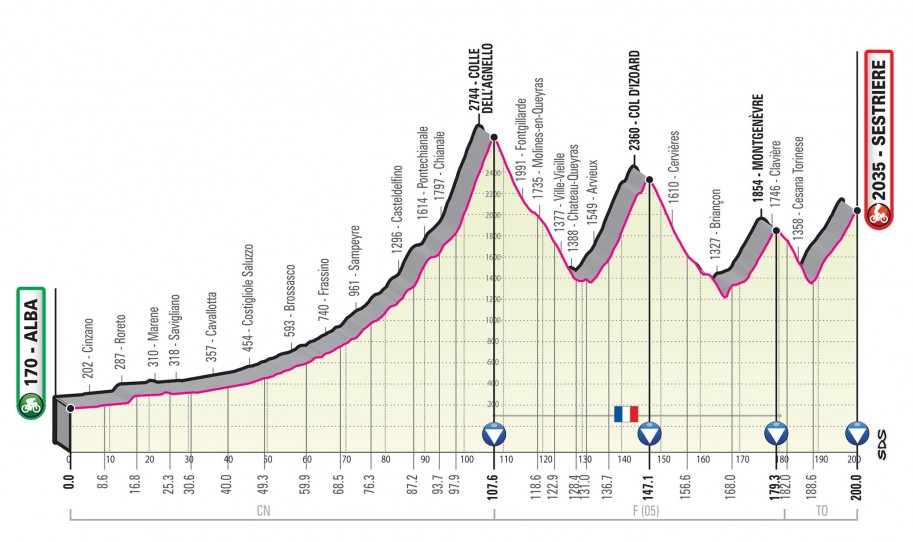 Stage 16 travels 228km from Udine to San Daniele del Friuli, then the next day sees the race head to Madonna di Campiglio, which will feature for the first time since 2015 and acts as the summit finish of a 202km stage that starts in Bassano del Grappa.
Stage 18 will be 208km and includes the race's 'Cima Coppi' – the highest point of the entire race – as the peloton pass over the Passo Stelvio before a summit finish at Langhi di Cancano.
The 2020 Giro will open up with three days in Hungary. The opening 8.6km individual time trial will take place in Budapest, with two sprint stages coming afterward. The race then transfers to Sicily for three stages. The spell on the Italian island includes a summit finish on Mount Etna on stage 5.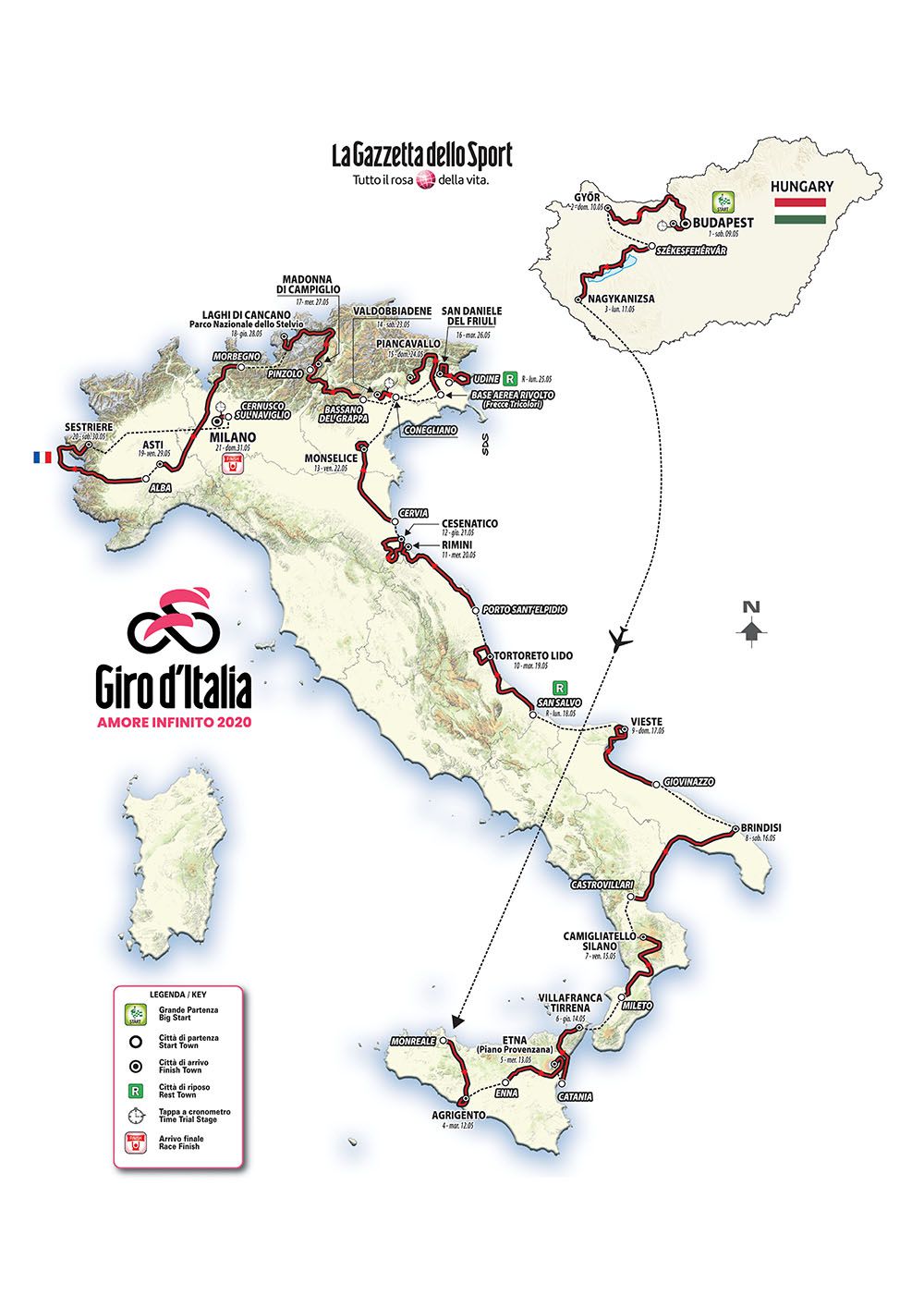 The route features multiple days with potential to shake up the GC battle, while also being a more traditional Grand Tour route than the one Tour de France organizers presented last week. That could play a role in convincing the peloton's more TT-oriented Grand Tour contenders to consider adding their names to the Giro startlist.
The race will also feature three-time world champion Peter Sagan for the very first time.
"It will certainly not be an easy race but I look forward to it," Sagan said. "With the Grande Partenza and the first three stages held in Hungary, next year's Giro d'Italia will also give me the chance to race so close to Slovakia and I'm sure the cheers of the Slovak crowds will be felt along the course."