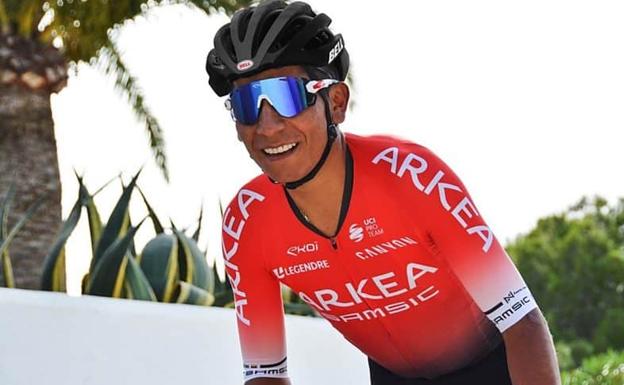 Nairo Quintana will not be at the start of Faun-Ardèche Classic as was planned because the Colombian opts for a training camp now to be in top condition at the start of Paris-Nice and the Volta a Catalunya.
"We have decided to skip the Faun-Ardèche Classic so that I can do training and maintain my good form," said Quintana. "If I were to do that race (the Ardèche Classic), I would not be guaranteed to be at an optimal level for Paris-Nice and the Tour of Catalonia."
In the same interview, the 32-year-old climber also talked about his good start to 2022.
"I had a good preparation, until I got corona. But it is true that the start of the season was very good. I haven't felt this way for a long time."
"I've been in the team for three years and we understand each other well now. I speak the language better, which allows me to communicate my needs better. The team has a clear interest in getting a WorldTour license next year."
What also played a role in his latest results, according to Quintana, is his improved descending skills.
"We have always trained on descending. But I used to go down less well, I was more careful. If you're in good shape, you're less affected and your reflexes are better," he explained.