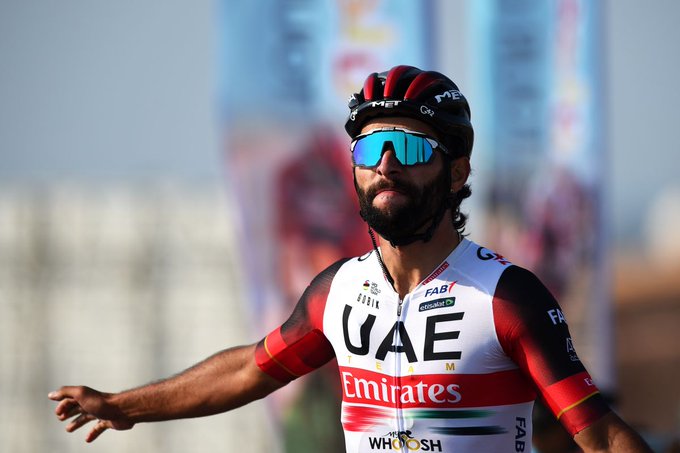 Ivan Romeo, Ruben Guerreiro and Fernando Gaviria will join Movistar next year.
Gaviria looks forward to showing his spriting quality with Movistar, after numerous health issues prevented him from doing so in recent times.
Five stage wins in the Giro d'Italia, where he also took home the Maglia Ciclamino from in his debut, 2017-; two victories in the Tour de France (2018), where he wore the Maillot Jaune; WorldTour wins in races like Tirreno-Adriatico, Tour de Pologne, UAE Tour or California; or the 2016 Paris-Tours all speak loads about his sprinting prowess.
Gaviria's signing takes up to 18 the account of Colombian riders to have made part of Eusebio Unzué's teams since 1980.
"It's a new challenge, both for me personally and surely for the team as a whole", says Gaviria.
"I'm joining such a prestigious team which, on the other hand, has been so far focused on the climbing side of the sport. Having them trust me as a sprinter gives me extra motivation, because I want to represent well this organisation, with its stature, its history, all big legends that have raced for it. It makes me happy to have that challenge ahead for next year. The main thing for 2023 is to try and fit the best into the team — I'm really looking forward to meeting all team-mates and seek for the best way to become a strong group alongside them, to try and contest as many race wins as possible."