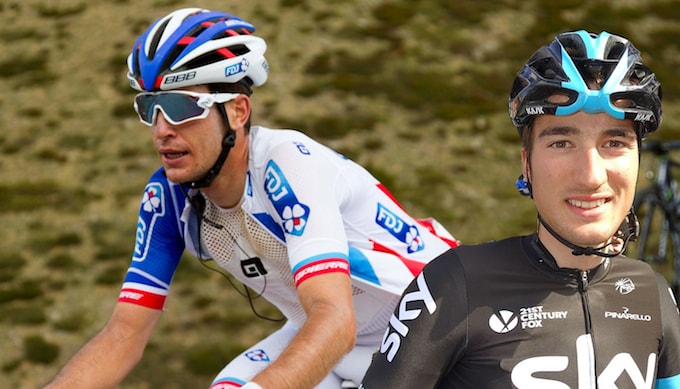 FDJ's Sebastien Reichenbach reported Moscon to cycling's Road Competitions' Commission after suffering a broken elbow in a crash during Tre Valli Varesine.
Last season, Moscon had already been suspended by Team Sky because of racial slurs against Reichenbach's teammate Kevin Reza and was disqualified from the World Championships Road Race for hanging onto the Italian team car.
The disturbing part of the story is that Reichenbach seems to think that the crash was in retaliation for his part in drawing attention to the racial abuse of Reza, who confronted the Sky man after the stage, without actually using Moscon's name. "It's a question of settling scores after the business with the Tweet during the Tour de Romandie," Reichenbach told Le Nouveslliste. "That's what sealed his internal suspension. But I hadn't even mentioned his name."
"Team Sky welcome the decision by the UCI to dismiss the case against Gianni Moscon," said the team in a press release. "It has been a lengthy process during which an independent panel heard evidence from all parties and found that there was not a case to answer.
"These were serious allegations which Gianni and the Team have always strongly contested."
"We back Gianni and he has our full support. We are pleased he can now get on with racing with a line now drawn under this episode," continues the team's statement. "He is a very talented young bike rider who will have much to contribute to the Team over the coming months and years."