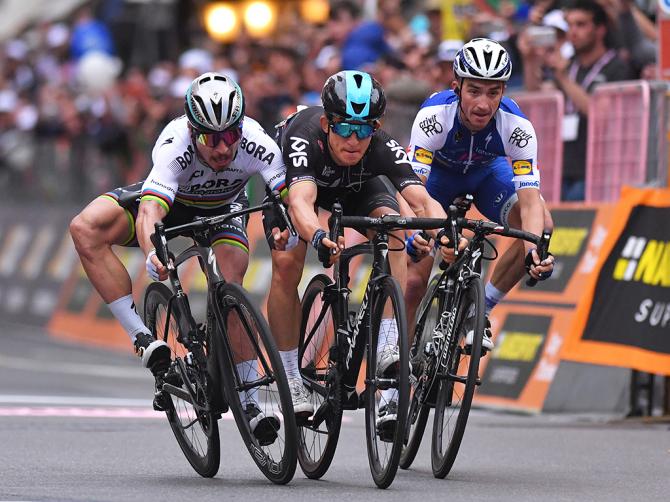 Milan-San Remo scheduled for 8 August has been rerouted after local government opposition to its itinerary, stretching the already lengthy race to an epic 299km.
La Gazzetta dello Sport said 13 of 16 municipal authorities in the Savona province, near Italy's original coronavirus hot-spot in Lombardy, had registered opposition to the race crossing their territory.
"We've tried to find a solution to the problems but the local mayors have explained there's no way to resolve them. Because of the critical problems we will have to sign off a refusal due to the position of the mayors," the president of the Savona Prince told local media.
"Milan-San Remo never dies. It was created in 1907 and was held in 1946 after the war on rock-filled roads, with Fausto Coppi giving hope to millions of Italians," La Gazzetta dello Sport wrote defiantly.
"The race will be held on Saturday, August 8 with an new route that cancels almost all the original route on the Ligurian roads."
The new route is likely to pass inland for almost 200km, avoiding the mid-race Passo Turchino climb and descent to Genoa and avoid even the Capi climbs on the coast.
The new route also adds a 5km climb, 30km from home to an already ultra-tough race that is often decided on the Poggio climb outside San Remo.
The 111th edition was originally scheduled for mid-March and was won last season by Julian Alaphilippe.