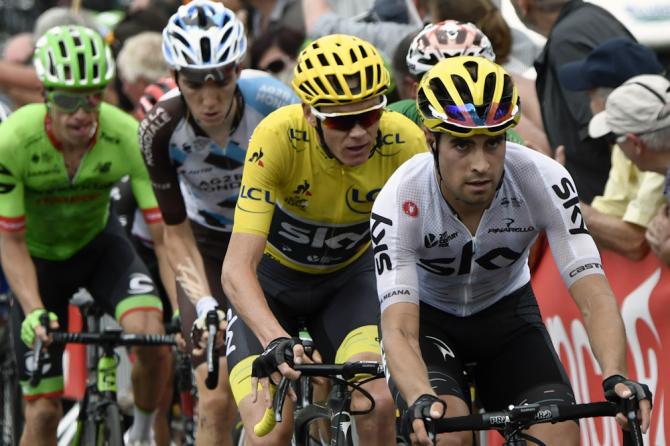 Mikel Landa missed out on the 2017 Tour de France podium by one second as he worked for Chris Froome. The Spaniard says that the days of waiting for leaders are over.
"With that gap it hurts even more," Landa told AS. "That is why I intend to race for myself, so I don't have regrets for not getting what seems within my reach.
"I faced three weeks of braking, in the service of Froome. I knew what I was going for, although I would have appreciated if they had helped me get on the podium in Paris."
"In Astana and Sky, I had no problems with languages ​​or adapting, but I barely caught the jokes,".
"I never felt bad, I was always comfortable out of competition with cyclists and assistants. I just needed a director to bet on me. That's what I'm looking for with Movistar.
Movistar announced that all three of its top riders — Nairo Quintana, Alejandro Valverde, and Mikel Landa — will team up to ride the 2018 Tour de France.
"That time of being a helper is over. I was stopped both in Astana and Sky, when I had legs to win. If you tell me to stop again, I won't. It's my turn to pursue my goals."