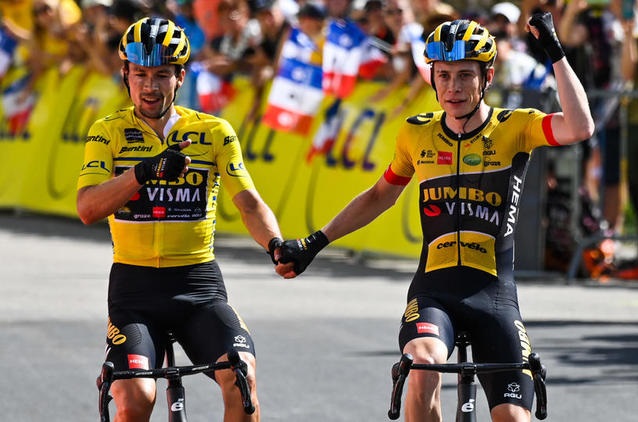 A Tour de France title defense in 2023 should be an obvious choice for Jonas Vingegaard, however his participation at the Tour is far from assured.
"We have not yet decided that Jonas will go to the Tour," team DS Merijn Zeeman says. "He is currently on vacation and when he returns I want to hear what he thinks. Obviously, I think it's pretty obvious that when you win the yellow jersey you want to defend it next year, so he could be taken for granted, but we have absolutely not decided. I want to talk about it first with Jonas and with the other coaches."
Giro d'Italia route was revealed this with 70 kilometers of time-trialling and a brutal final week that will fit the climbers.
"I also want to hear what Primoz thinks and I want to talk to all our coaches and staff members. It will take about two months to prepare all this, then in December we will know what we have to do," Zeeman continued.
"Obviously, the alternative is the Corsa Rosa, whose route seems suitable for both captains. Jonas has never raced the Giro, so it's a chance for him if he wants to. He clearly has to be a time trial specialist to win it".
"Obviously, you have to be a complete rider with all that high ground and those very tough mountain stages, but in the time trials there are minutes to gain."
"Look at the two time trials of the Tour, he too is a time trial specialist, especially when he is in his best form. Pogacar is a specialist, as is Evenepoel of course. I think that Primoz, Jonas, Pogacar, Evenepoel up to the moment the four best time trial specialists in the world and they can all do very well on the path of this Giro," the manager of the Dutch team hinted.