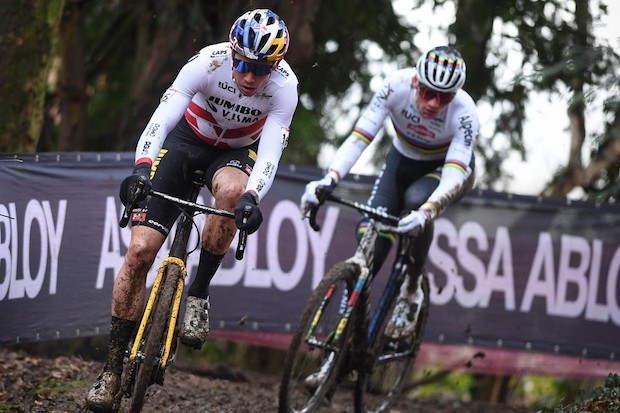 Unbeaten since December 27 – he won the last five cyclocross races he had raced – Mathieu van der Poel had to accept the defeat in Overijse behind a stronger Wout Van Aert.
While we seemed to be heading towards a mano to mano between the two big stars of the discipline, the Dutchman suffered a puncture which forced him to make a big effort to get back on Wout Van Aert.
"Wout started very well and I was able to put myself in his wheel. But I had a puncture just before the climb, that is to say in the worst possible place. This puncture was decisive for the rest race. Then I was surprised to come back 6 seconds behind Wout, because he was so strong I didn't expect it. But I made a mistake that made me lose my concentration. After that, it was finished", said Van der Poel.
Asked about the repercussions that this defeat could have for the World Championships, Mathieu van der Poel does not want to give it too much importance.
"Today (Sunday) I was much better than yesterday (Saturday), but I'm not yet where I want to be. I was maybe a little less cool in the second part of the race. There is no longer any psychological game between Wout and me, we know what we are worth. It will be 50-50 ", concludes the double reigning world champion.